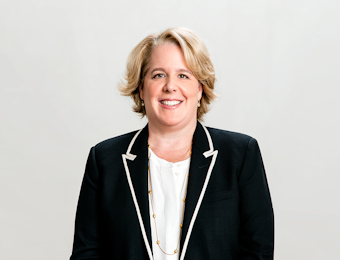 Roberta Kaplan
Partner, Kaplan Hecker & Fink, LLP
Robbie is the founding partner of Kaplan Hecker & Fink LLP. Among other accolades, Robbie has been selected as one of "The 100 Most Influential Lawyers" in the United States, as "Litigator of the Year," as "Lawyer of the Year," and as the "Most Innovative Lawyer of The Year." In 2013, her landmark victory in United States v. Windsor brought down the Defense of Marriage Act, landing the first major legal victory in the battle for marriage equality. Robbie is an adjunct professor of law at Columbia Law School.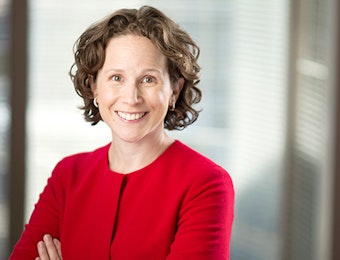 Karen Dunn
Partner, Paul Weiss Rifkind Wharton & Garrison, LLP
Karen L. Dunn is one of the nation's top trial lawyers, widely recognized for securing courtroom victories in difficult cases. Karen is also highly skilled at crisis management, advising political figures, C-suite executives and boards of directors as they navigate reputation-threatening investigations, congressional inquiries and media scrutiny—often all at the same time. She was recently named a "Litigator of the Year" by The American Lawyer for her role in "high-stakes, high-profile and hard-fought" cases.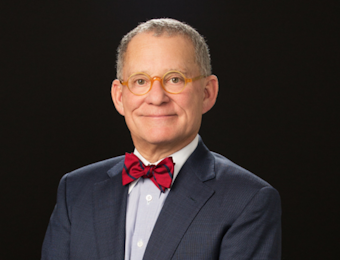 Alan Levine
Senior Counsel, Cooley LLP
Alan Levine is a senior counsel in the commercial litigation, securities litigation and white collar & regulatory practice groups of the firm's litigation department. For 40+ years, Alan has represented individuals and companies in complex civil, criminal and regulatory matters as lead trial counsel. He has successfully tried numerous civil and criminal cases and appeared in federal and state courts throughout the country. Public companies, private companies and individuals in sensitive situations - some leading to litigation, some not - have retained Alan to analyze, solve, settle or litigate matters to resolution.
Recognized by the New York Law Journal for his prominence and experience in litigating cases involving complex financial transactions, Alan has handled trials and arbitrations involving all varieties of structured transactions for companies such as Allied Irish Bank, Travelers, Sumitomo, Goldman Sachs, the former Republic National Bank of New York, as well as all kinds of governance and transactional disputes for hedge funds, private equity firms and venture capital funds.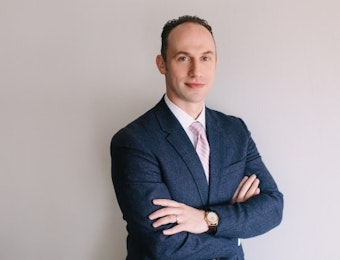 Michael Bloch
Counsel, Formerly of Kaplan Hecker & Fink, LLP
Michael Bloch is Counsel at Kaplan Hecker & Fink. He is an experienced trial attorney who spent over seven years as a public defender at the Bronx Defenders and three years as a litigation associate at Williams & Connolly LLP before joining Kaplan Hecker.
At Bronx Defenders, Michael represented hundreds of clients charged with criminal matters at all stages of litigation. He has tried more than a dozen felony and misdemeanor cases to verdict and earned an acquittal or dismissal of all criminal charges in all but one case. In the past four years, he has tried seven cases to jury verdict – as lead counsel on five of them – and earned a full acquittal on all of them. Michael was a supervisor in the Bronx Defenders Criminal Defense Practice, a member of the Homicide Practice Group, and previously served as a supervisor of the Investigations Practice. Michael has conducted numerous trainings on trial advocacy and criminal defense investigations and was a member of the 2019 faculty for Harvard Law School's Trial Advocacy Workshop.
Michael served as a law clerk to the Honorable Chief Judge Helen Ginger Berrigan on the U.S. District Court for the Eastern District of Louisiana and subsequently to the Honorable Diane P. Wood on the U.S. Court of Appeals for the Seventh Circuit.
He is currently a member of the New York City Bar Association's Criminal Justice Operations Committee and Mass Incarceration Task Force. His writings have appeared in the New York Times, USA Today and The Forward.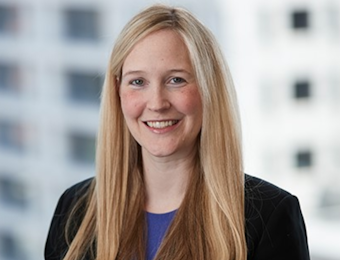 Jessica Phillips
Partner, Paul Weiss Rifkind Wharton & Garrison, LLP
A partner in the Litigation Department, Jessica Phillips has litigated a variety of complex commercial cases in federal and state trial and appellate courts across the country. She has experience in a diverse array of practice areas, including employment law, contract law, business torts, securities fraud, constitutional law, defamation, healthcare and intellectual property. She has taken five cases to trial in courts around the country and has experience in California arbitrations.
Jessica currently represents individuals who were injured in the August 2017 Unite the Right rally in Charlottesville, Virginia, in a lawsuit against 24 neo-Nazis, white supremacists and affiliated hate groups who organized and conspired to commit violence at the rally. Jessica also has extensive experience representing clients in appeals, including before the U.S. Supreme Court; she second-chaired Vance v. Ball State University, one of the most closely watched recent employment discrimination cases. She has also handled appeals before the New Hampshire Supreme Court, the Delaware Supreme Court, and the Second, Fourth, Sixth, Ninth, Eleventh and D.C. Circuit Courts of Appeal. As lead counsel, Jessica argued a pro bono ERISA case before Second Circuit.
She has also clerked for The Honorable Joel Flaum on the U.S. Court of Appeals for the Seventh Circuit and for The Honorable Samuel A. Alito, Jr. on the United States Supreme Court.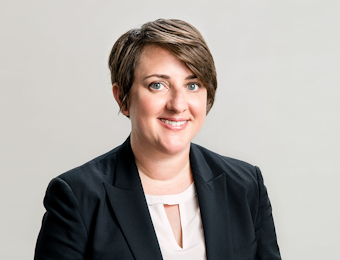 Julie Fink
Partner, Kaplan Hecker & Fink, LLP
Julie Fink is a partner at Kaplan Hecker & Fink, LLP. She previously worked as in-house counsel at Pfizer Inc. and as an associate at Paul, Weiss, Rifkind, Wharton & Garrison LLP.
Julie has maintained a broad civil litigation practice, including product liability and mass tort, employment class action, regulatory, securities fraud, mergers and acquisitions, consumer fraud, complex commercial and antitrust litigation. She has also maintained an active civil rights practice and was a key member of the team representing Edith Windsor in her successful challenge to the Defense of Marriage Act. She has been awarded the Legal Aid Society's Pro Bono Publico Award and Immigration Equality's Safe Haven Award for Excellence in Pro Bono Representation.
Julie sits on the board of Gay Men's Health Crisis and is a member of the Pro Bono Advisory Council for New York Lawyers for the Public Interest. She was a law clerk for the Honorable Eric N. Vitaliano in the Eastern District of New York.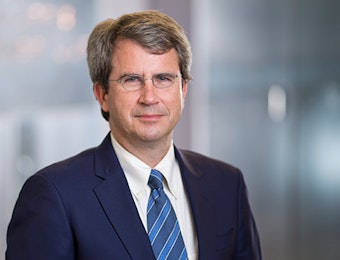 William A. Isaacson
Partner, Paul Weiss Rifkind Wharton & Garrison, LLP
William ("Bill") Isaacson, a partner in the Litigation Department, is widely considered one of the most preeminent litigators of his generation. A Fellow of the American College of Trial Lawyers, Bill was named a "Litigator of the Year" in 2016 and a "Litigator of the Week" three times by The American Lawyer. Chambers has called Bill a "celebrated trial lawyer" who is "highly recommended for his work in complex class actions."
Bill has successfully represented both plaintiffs and defendants in major antitrust litigations; of the approximately dozen federal antitrust class actions that have gone to trial and judgment in this century, he has tried five of them, winning verdicts in each case. Global Competition Review has noted that "arguably no antitrust lawyer in recent memory has had as much success for both plaintiffs and defendants as Bill Isaacson." Lawdragon writes that it is "nearly impossible to find a more reliable antitrust litigator than Isaacson, who has successfully handled several of the most high-profile cases in the past two decades."
Bill has been listed as one of the 500 leading lawyers in the U.S. by the publication Lawdragon. Bill was also named a Competition MVP and Titan of the Plaintiff Bar by Law360, and a Litigator of the Week by Global Competition Review.