Buzzfeed: A white nationalist who was sued over Charlottesville posted online about destroying information
By: Integrity First for America News Coverage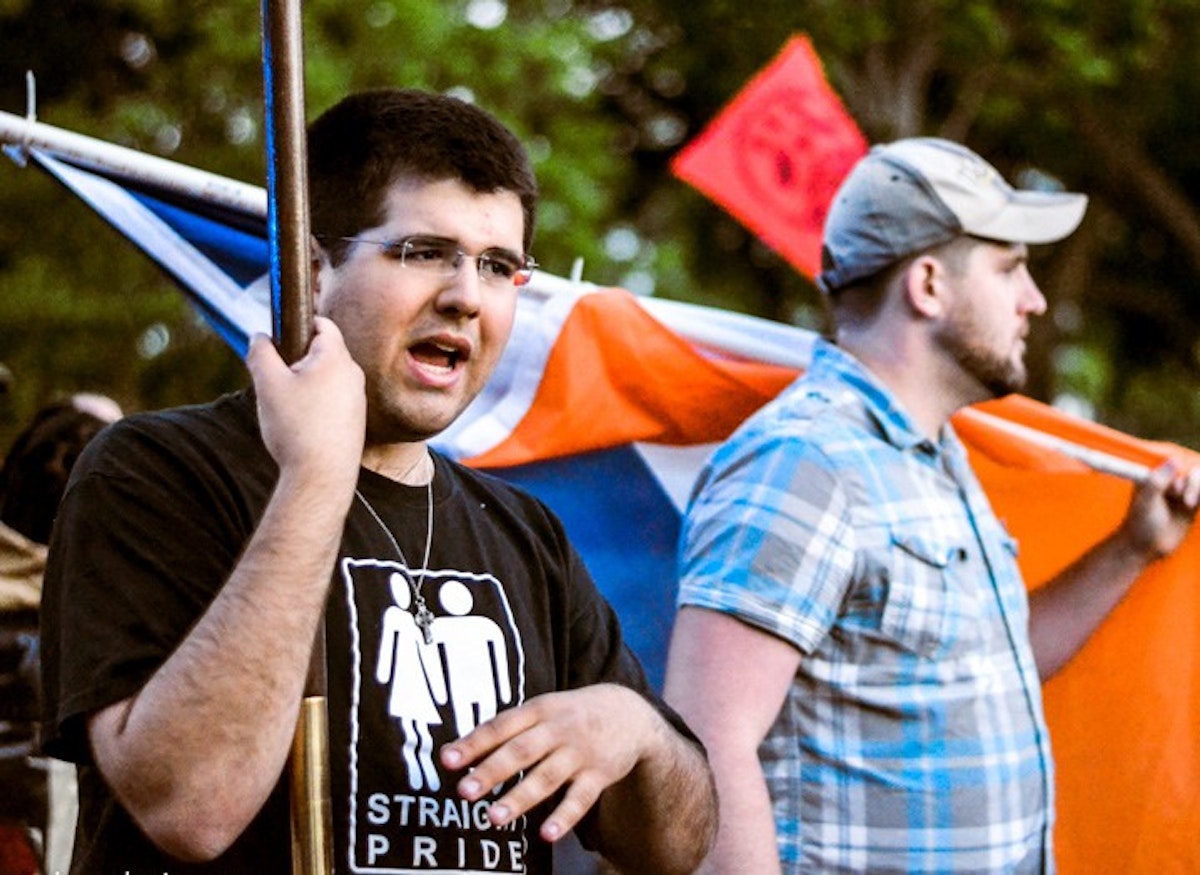 Matthew Heimbach | 2013 | coolrevolution.net
(Mar. 14, 2018)—Buzzfeed reported on developments in Sines v. Kessler, the Charlottesville case funded by IFA:
Charlottesville protesters suing over last summer's violence filed court papers Wednesday asking a judge to sanction prominent white nationalist Matthew Parrott — one of the defendants in the case — after Parrott posted on social media that he had destroyed information.

Parrott, a spokesperson and director for the white nationalist group the Traditionalist Worker Party, announced Tuesday night via the social media site Gab that he was resigning from the organization, amid a dramatic and allegedly violent falling out with the party's cofounder Matthew Heimbach.

Parrott then posted that he was destroying information, apparently from the Traditionalist Worker Party's systems, which drew the attention of lawyers who have sued to hold him and other white nationalists and white supremacists liable for the violence in Charlottesville in August. Citing Parrott's posts, the lawyers for the plaintiffs are now asking the judge to sanction Parrott and the Traditionalist Worker Party, and to authorize an investigation to determine what possible evidence was destroyed."
Buzzfeed described the allegedly violent altercation that lead to Parrott's resignation from the Traditionalist Worker Party, a neo-Nazi group led by Defendants Heimbach and Parrott:
...white nationalist leader Matthew Heimbach, who is also a defendant in the Charlottesville case and is described in the lawsuit as chair of the Traditionalist Worker Party, had been arrested and charged with assaulting his wife and Parrott, who is his wife's stepfather. According to a police report published by the Southern Poverty Law Center, an unidentified witness told police that Heimbach had been having an affair with Parrott's wife, and that spurred the confrontation between Parrott and Heimbach.
Reporter Zoe Tillman continued:
Lawyers for the plaintiffs wrote to the court that the intentional destruction of information related to the case "is a blatant violation of Parrott's and TWP's obligations as parties before this court." They noted that the website for the Traditionalist Worker Party was down as of the evening of March 13.

...

According to exhibits filed in court Wednesday, the plaintiffs' lawyers emailed Parrott's lawyer, James Kolenich, to ask about Parrott's posts about deleting information. He replied that he had read Parrott's posts, but wrote, "I don't know anymore about this situation than you." He later wrote, "I understand that you have to file what you think best for your case."

The plaintiffs are asking the court to sanction Parrott and the Traditionalist Worker Party by giving the plaintiffs permission to do a forensic exam of the group's information systems to figure out what was destroyed and what could be recovered. They're also asking that Parrott and the Traditional Worker Party cover the costs associated with their motion for sanctions, including the cost of any forensic examinations.
The full article can be read on Buzzfeed and found on IFA's Twitter page.