Case Update: Court finds KKK response improper
By: Integrity First for America Blog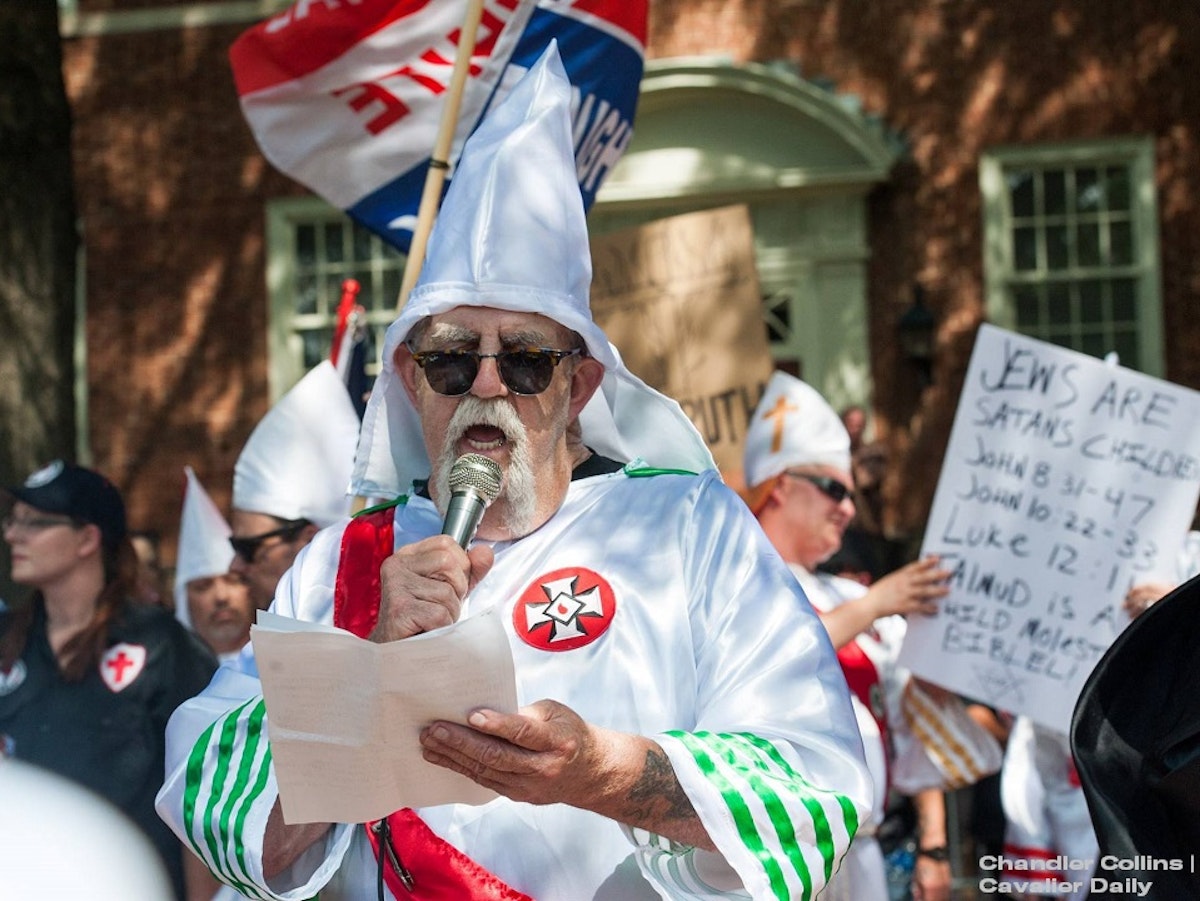 Chandler Collins | The Cavalier Daily
(Jan. 4, 2018)—Integrity First for America won its first motion in the federal case against hate groups that planned and participated in violence in Charlottesville. On January 3, 2018, a federal judge in Virginia ruled that Defendant the Loyal White Knights of the KKK (the "LWK") provided an improper response to IFA's lawsuit.
The Court wrote:
On December 11, 2017, Amanda Barker filed a "Response to Summons" on behalf of the LWK .... Although she identified herself as the "Imperial Kommander" of the LWK, she did not indicate that she is a licensed attorney.... Although an individual may represent himself or herself, "a corporation may appear in the federal courts only through licensed counsel." ... Because LWK is an unincorporated association, and Mrs. Barker does not appear to be a licensed attorney, she may not represent LWK in this Court.
The Court ordered Defendant LWK to retain a licensed attorney and file a "proper responsive pleading" within 14 days.