Charlottesville Plaintiffs Urge Additional Sanctions Against Neo-Nazi Defendant Elliot Kline
By: Integrity First For America Press Releases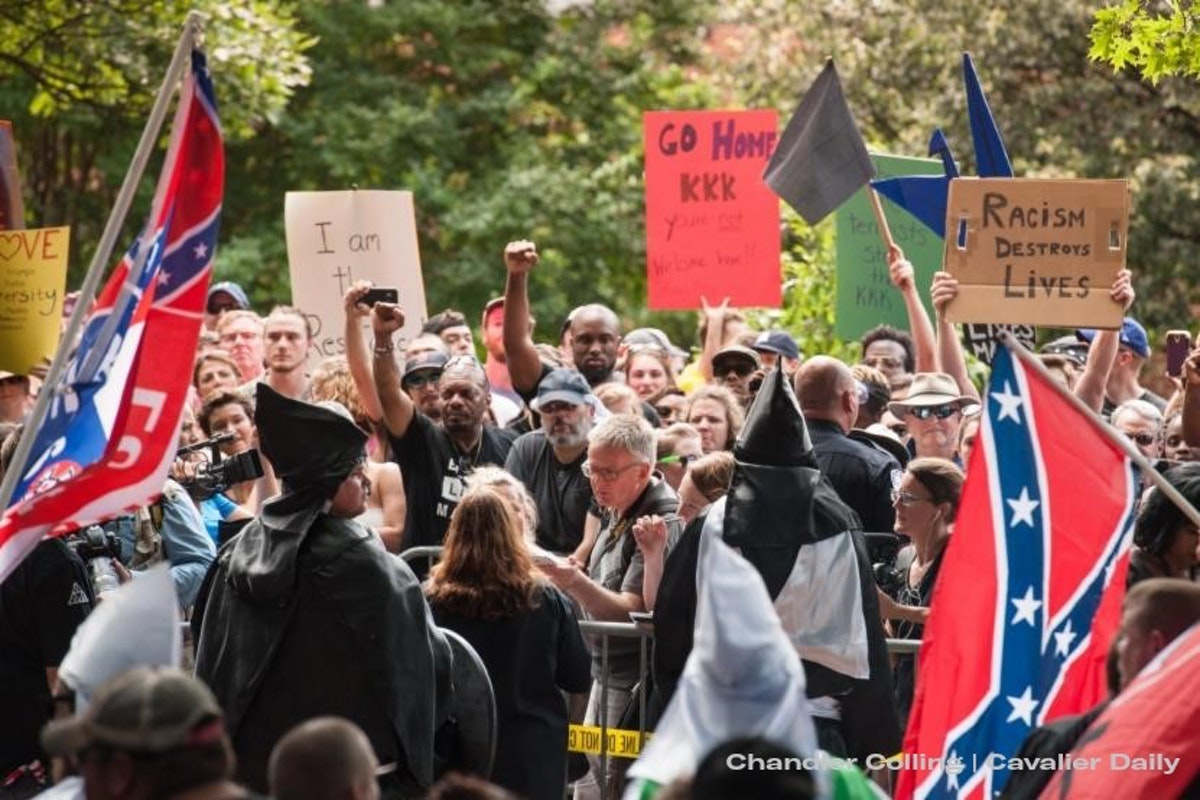 Kline (aka Eli Mosley) Was Jailed Earlier This Month and Sanctioned Nearly $6,000; He Remains in Civil Contempt After Repeatedly Flouting Discovery Orders and Lying Under Oath

Plaintiffs Urge Court To Grant Adverse Inferences Against Kline in Sines v. Kessler, the Landmark Federal Lawsuit Backed by Integrity First for America
CHARLOTTESVILLE – Plaintiffs in Sines v. Kessler—the landmark federal lawsuit backed by Integrity First for America against the neo-Nazis, white supremacists, and hate groups responsible for the Unite the Right violence — have asked the court to grant evidentiary sanctions, including adverse inferences, against neo-Nazi leader Elliot Kline (aka Eli Mosley).

Earlier this month, Kline was jailed and ordered to pay nearly $6,000 in monetary sanctions after the court found him in civil contempt for repeatedly flouting discovery orders and lying under oath. He remains in civil contempt and the court has raised the possibility of even more severe consequences.
An adverse inference instruction is a type of evidentiary sanction for the spoliation or withholding of evidence. Plaintiffs have asked the court to instruct the jury that Kline chose to intentionally withhold his documents, and that the jury may infer that Kline chose to withhold such documents because he was aware that such documents contained evidence that Kline conspired to plan racially motivated violence at Unite the Right.

As Plaintiffs told the court in this new filing, "If a finding of civil contempt, thousands of dollars in fines, and incarceration could not compel Kline to comply and cure the prejudice Plaintiffs have suffered, no less drastic sanction will lead to different results. This Court should not permit Kline to avoid accountability by stonewalling his discovery obligations nor reward him for his continued disobedience."

Kline has repeatedly flouted multiple court orders that instructed him to turn over email, social media, and other evidence in the case. Earlier this month, the plaintiffs detailed another email account that Kline failed to disclose, including compelling evidence that, yet again, Kline was lying under oath when he strenuously denied knowledge of the existence of this highly relevant email account — even while in custody.
As the court wrote earlier this month, "Plaintiffs' assertions at this stage are grave—that Kline has persisted in lying to this Court under oath and under penalty of perjury, even while being held in incarceration for civil contempt. And Plaintiffs have provided documentation and evidence in support."

Kline was a primary organizer of the Unite the Right violence in Charlottesville over August 11 and 12, 2017, and a former leader of the white supremacist hate group Identity Evropa (another defendant in Sines v. Kessler). Integrity First for America's lawsuit details how Kline and his fellow defendants meticulously planned the violence for months in advance, including via the social media platform Discord.

The plaintiffs are a coalition of Charlottesville community members injured in the violence. They have repeatedly sought to hold Kline accountable for his actions and discovery obligations.

Trial is scheduled for October 2020.
###
Integrity First for America (IFA) is a nonpartisan nonprofit organization dedicated to holding those accountable who threaten longstanding principles of our democracy—including our country's commitment to civil rights and equal justice. IFA is backing the landmark federal lawsuit against the two dozen neo-Nazis, white supremacists, and hate groups responsible for the August 2017 violence in Charlottesville. To learn more about the case, click here.