Court Denies Defendants' Motions for Summary Judgement and to Exclude Expert Testimony in IFA's Charlottesville Case
By: Integrity First For America Press Releases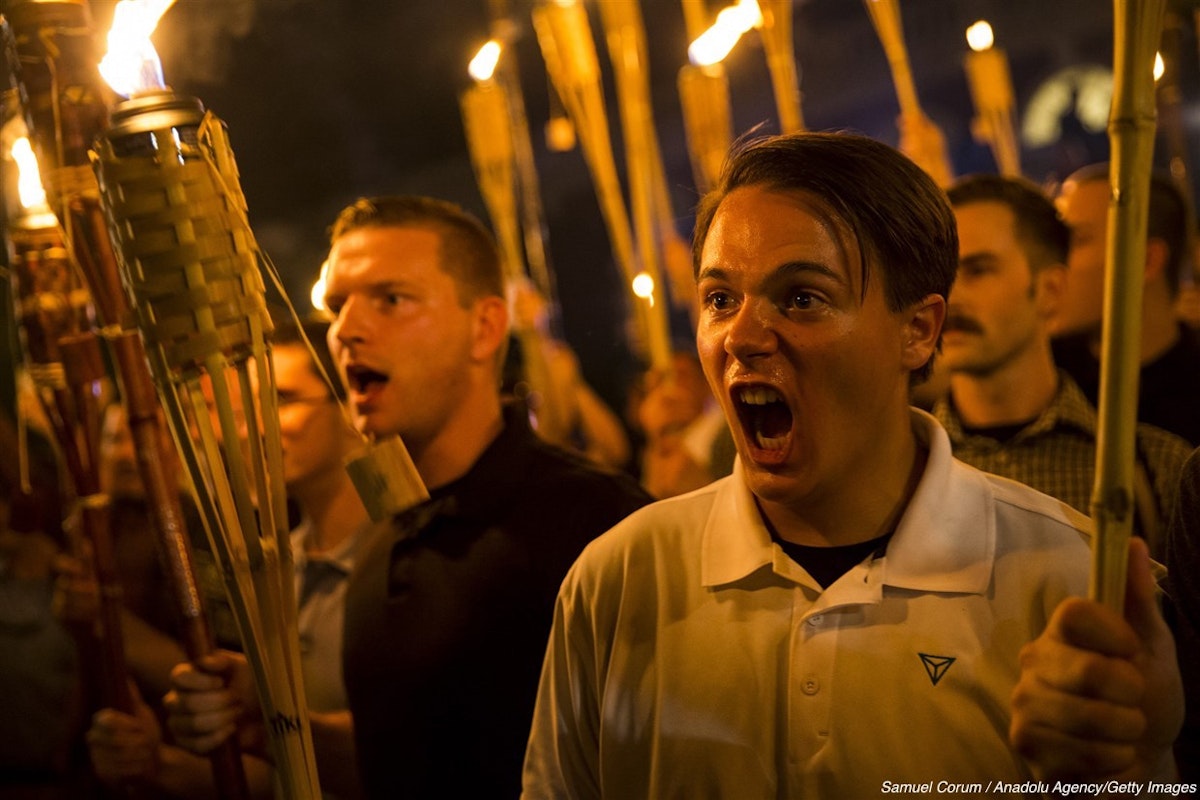 Follows Two New Orders Granting Plaintiffs' Motions for Adverse Inferences Against Defendants in Charlottesville KKK Act Lawsuit, Which Goes to Trial in October
Court Denies Motion for Summary Judgment Filed by Neo-Confederate Hate Group League of the South and Leaders Michael Hill and Michael Tubbs; Also Denies Motion to Exclude Expert Testimony on White Supremacist Tactics
CHARLOTTESVILLE – A federal judge denied defendants' motion for summary judgment and motion to exclude expert testimony in Sines v. Kessler – the landmark federal lawsuit backed by Integrity First for America against the neo-Nazis, white supremacists, and hate groups responsible for the August 2017 violence in Charlottesville.
Defendants League of the South – a neo-confederate hate group – and its leaders Michael Hill and Michael Tubbs filed a motion for summary judgment on all counts against them in plaintiffs' complaint. Last night, Senior United States District Judge Norman K. Moon denied the motion for summary judgment. The League of the South defendants will face trial this October alongside their co-defendants.
In a separate decision, Judge Moon denied a motion filed by a number of defendants to exclude certain expert testimony. White supremacist defendants Jason Kessler, Nathan Damigo, Matthew Parrott, Identity Evropa, and Traditionalist Workers Party sought to exclude testimony from two of plaintiffs' proposed experts, related to white supremacist groups' use of strategies of deniability (such as double speak) and the broader white supremacist movement.
In denying the motion to exclude expert testimony, Judge Moon wrote, "The Court finds Plaintiffs' proposed expert testimony falls well within the types of testimony courts routinely hold admissible; that such proposed testimony will be relevant and helpful to a jury in this case; and that no unfair prejudice will result from its introduction."
These decisions follow two new orders over the last week granting plaintiffs' motions for evidentiary sanctions against two other defendants: white supremacist hate group Vanguard America and neo-Nazi Robert "Azzmador" Ray. Plaintiffs have now won adverse inferences against three defendants.
"Defendants responsible for these hateful, bigoted and violent conspiracies perpetrated against Black, Jewish, and other communities in Charlottesville will now face a powerful reckoning as the trial moves forward. We intend to present overwhelming evidence to the jury and the court proving the defendants at Charlottesville, spurred by hate, planned and promoted the violence that tragically took the life of one person and injured dozens of others, including our plaintiffs," said Alan Levine, Senior Counsel at Cooley LLP and a counsel for the plaintiffs, who led the response to the motion for summary judgment.
"When we brought this lawsuit over three years ago we had no idea just how urgent it would be, as white supremacy and violent extremism continue to rise. These recent decisions make clear the strength of our case as we head to trial," said Roberta Kaplan, lead counsel in Sines v. Kessler and Founding Partner at Kaplan Hecker & Fink LLP. "We look forward to trying our case in front of a jury this October in Charlottesville."
"This case sends a clear message at a time when we're facing a crisis of white supremacy and violent extremism: there will be serious consequences for racist violence," said Integrity First for America Executive Director Amy Spitalnick. "Over the last week alone, our plaintiffs have won four major decisions – underscoring the strength of our case ahead of trial this fall. We're committed to holding the defendants accountable for the hate-fueled violent conspiracy they brought to Charlottesville."
The jury trial in Sines v. Kessler is scheduled for October 25, 2021 in federal court in Charlottesville. The lawsuit seeks to hold accountable two dozen white supremacist leaders and hate groups for their racially-motived violent conspiracy under the Ku Klux Klan Act of 1871 and other federal and state laws.
The plaintiffs are a coalition of Charlottesville community members injured in the violence. As the complaint details, the defendants and their co-conspirators planned the Unite the Right violence for months in advance, particularly on social media, where they discussed details down to whether they could hit protesters with cars and claim self-defense.
The case has already had significant financial, operational, and legal impacts on the defendants, including major financial penalties and even jail time.
###
Integrity First for America (IFA) is a nonpartisan nonprofit organization dedicated to holding those accountable who threaten longstanding principles of our democracy—including our country's commitment to civil rights and equal justice. IFA is backing the landmark federal lawsuit against the two dozen neo-Nazis, white supremacists, and hate groups responsible for the August 2017 violence in Charlottesville. Trial is scheduled for October 2021. To learn more about the case, click here.