Download the IFA Seder Supplement
By: Integrity First for America Blog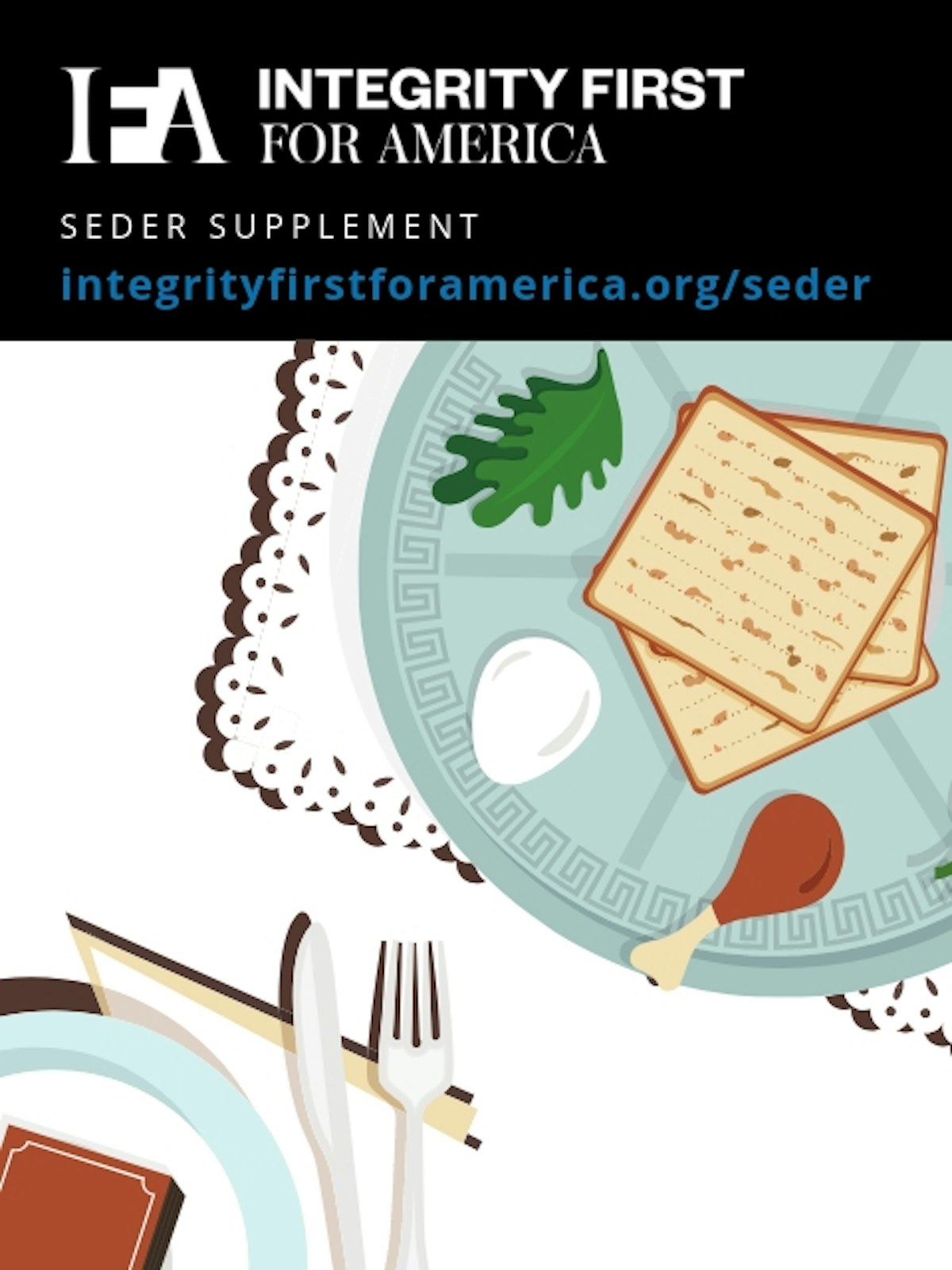 Integrity First for America released a seder supplement that looks at our obligation to fight modern day injustice and hate.
The supplement provides a way to spark conversation at your seder table -- including a short reading, and additional background on the rise of violent extremism in America.
Click here to download the IFA seder supplement.
And please spread the word by sharing it on Facebook, Twitter, and Instagram.