Federal Court Rules that Plaintiff Can Proceed Under Pseudonym in Charlottesville Case
By: Integrity First for America Press Releases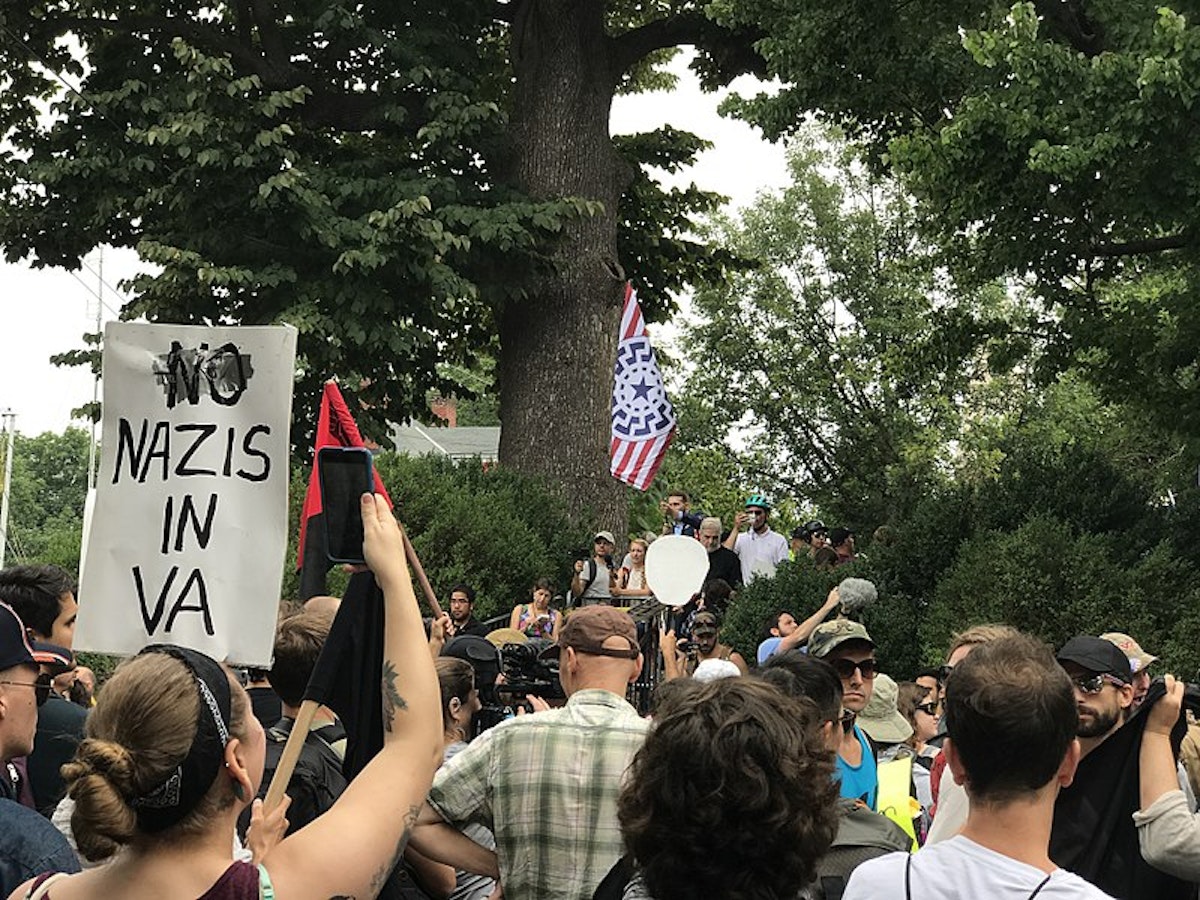 Protesters clash at the so-called "Unite the Right" rally
For Immediate Release: February 13, 2018
Federal Court Rules that Plaintiff Can Proceed Under Pseudonym in Charlottesville Case
Judge rules against James Alex Fields, Jr.
Charlottesville, VA (Feb. 13, 2018)—A federal judge in Charlottesville, Virginia ruled today that one Plaintiff can proceed under a "John Doe" pseudonym in the case against white supremacists who planned and executed violence in Charlottesville last August.
In granting Plaintiffs' motion, the court ruled against Defendant James Alex Fields Jr., who opposed the request to proceed anonymously. Fields has been charged with the murder of 32-year-old Heather Heyer.
"[T]he Court finds that John Doe should be permitted to proceed pseudonymously," writes U.S. Magistrate Judge Joel C. Hoppe. "The potential for retaliatory harm or harassment against named parties in this case is particularly pressing." Click here to read the full court order.
The federal lawsuit is being supported by the nonprofit Integrity First for America (IFA). IFA spokesman Brett Edkins said, "Given the defendants' hostory of encouraging violence and intimidation, plaintiffs are understandably concerned for their safety."
The suit was filed by 10 Virginia residents who were injured as a result of the August 2017 events in Charlottesville. Plaintiffs allege that the Defendants, 25 leading white supremacists, neo-Nazis, and hate groups, "conspired to plan, promote, and carry out the violent events in Charlottesville," in violation of numerous state and federal statutes. Defendants include James Fields, Jason Kessler, Richard Spencer, and Christopher Cantwell.
Plaintiffs are represented by Robbie Kaplan of Kaplan & Company, LLP, Karen Dunn of Boies Schiller Flexner LLP, and Alan Levine of Cooley LLP.
###
For press inquiries, please contact Brett Edkins at press@integrityfirstforamerica.org.