Fighting White Supremacy: From Charlottesville to Capitol Hill - Minneapolis Virtual Event
By: Integrity First For America Blog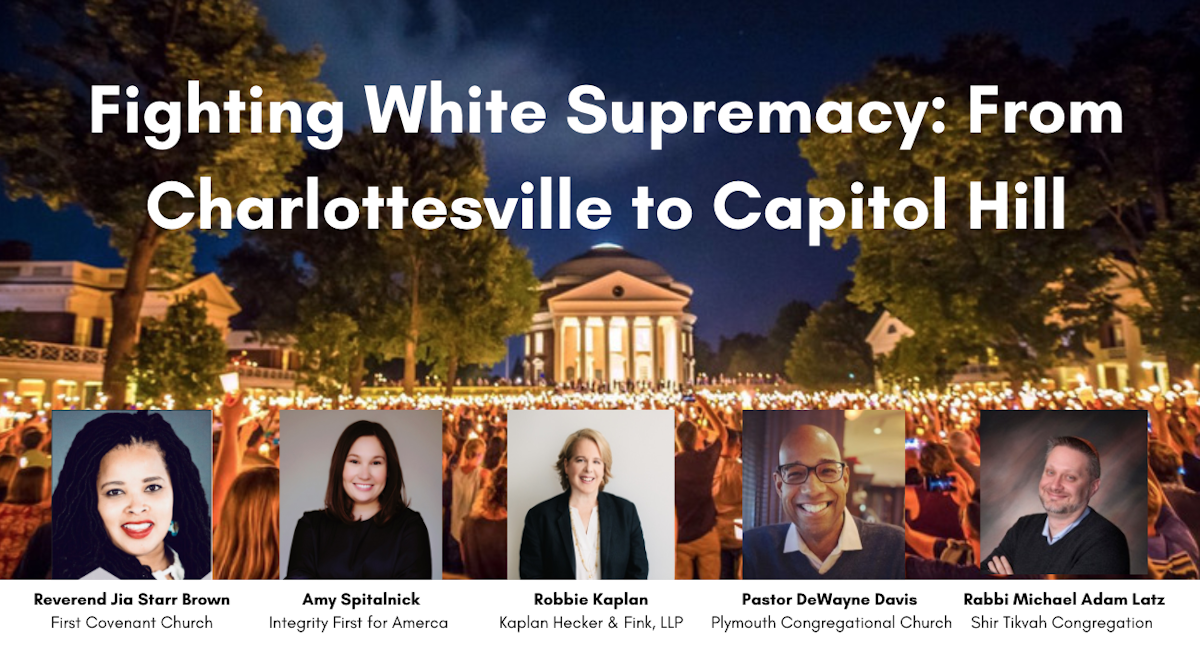 On March 3rd, 2021, Integrity First for America's Amy Spitalnick, lead counsel Roberta Kaplan, and Rabbi Michael Adam Latz of Shir Tikvah discussed our Charlottesville lawsuit and the fight against white supremacy and far-right extremism.
We are so grateful to Reverend Jia Starr Brown and Pastor DeWayne Davis for also being a part of this program and offering their poignant reflections.
From the Charlottesville attack to the murder of George Floyd to the Capitol insurrection, our country is facing a horrific rise in far-right extremism and racist violence. But we have the tools to fight back.
Thank you also to our co-sponsors for this event: Redleaf Foundation --- Kaleo Center for Faith, Justice and Social Transformation --- The Table Mpls --- St. Joan of Arc Catholic Community --- TC Jewfolk ---First Covenant Church --- Muslim American Society of Minnesota --- Jewish Community Action, JCRC (Jewish Community Relations Council of Minnesota and the Dakotas) --- White Bear Unitarian Universalist Church, Social Action Committee --- Mount Zion Temple ---Macalester Center for Religious and Spiritual Life