The Guardian: After Charlottesville: how a slew of lawsuits pin down the far right
By: Integrity First for America News Coverage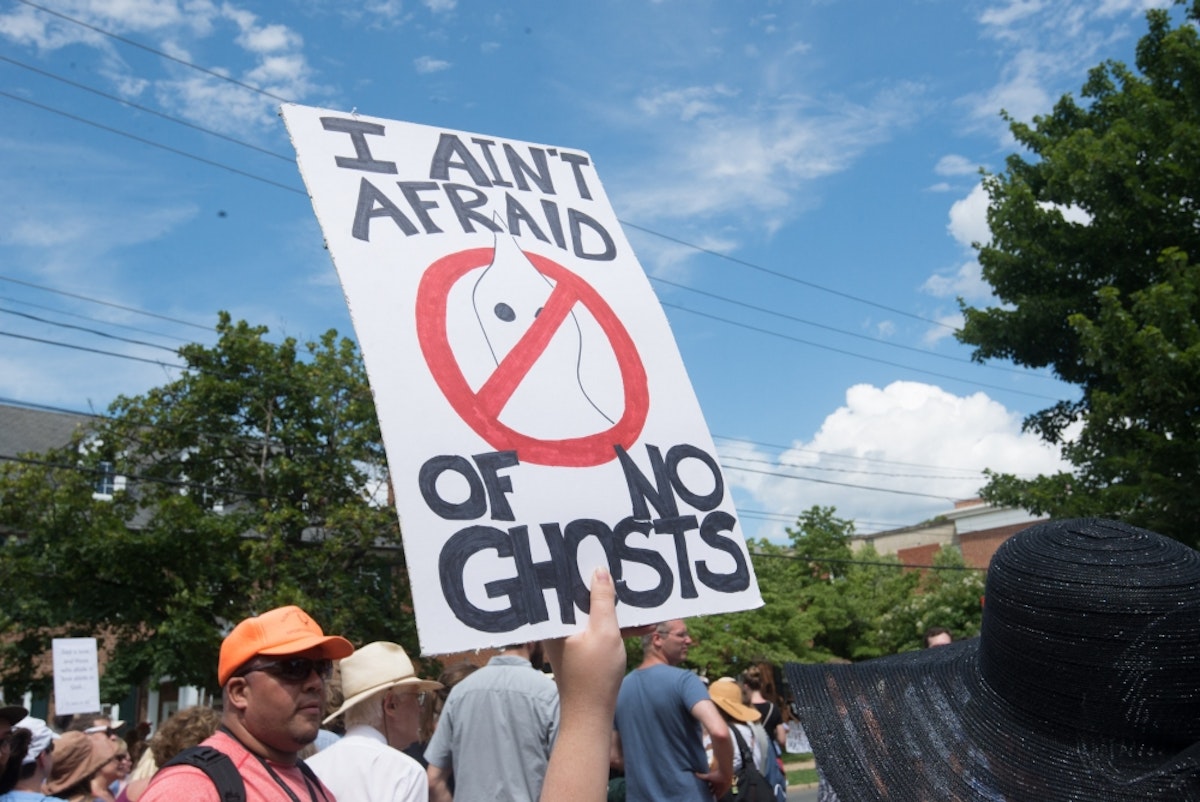 Chandler Collins | Cavalier Daily
(May 29, 2018)—The Guardian recently reported on our lawsuit against 25 neo-Nazis and white supremacists over the violence they planned, promoted, and perpetrated in Charlottesville last August. The suit, Sines v. Kessler, is one of a select few legal efforts that journalists say is putting pressure on these extremist groups:
Heather Heyer, who would have celebrated her 33rd birthday on Tuesday, was mowed down by a car last summer while protesting against neo-Nazis and white supremacists in Charlottesville, Virginia. Last week, at a courthouse a short distance away, lawyers sought to persuade a federal judge that organisers of the far-right rally should be held accountable.

The case, which could leave prominent white nationalists such as Richard Spencer facing ruin, exemplifies a broader legal offensive aimed at throwing sand into the gears of the "alt-right" movement. Nine months after the show of strength in Charlottesville, there are signs that the effort is working as hate groups haemorrhage cash, are banished from social media platforms and turn on each other in vicious turf wars.

...

Now a civil lawsuit accuses 25 individuals and groups of conspiring to plan, promote and carry out violence in Charlottesville in violation of the Ku Klux Klan Act of 1871. Last Thursday in the city, a judge heard arguments brought by 19 of them seeking to have the case dismissed, contending they never intended for the protest to spiral out of control and were merely exercising their first amendment right to free expression.

The action was brought by 10 Virginia residents who say they suffered severe physical and emotional injuries; funded by a new nonprofit group, Integrity First for America; and defended by Roberta Kaplan, a renowned lawyer who successfully argued a 2013 case before the supreme court that ultimately led to the legalisation of same-sex marriage. She was supported by Karen Dunn, a veteran of debate prep with Barack Obama and Hillary Clinton who is now at leading law firm Boies Schiller Flexner.

The three-hour hearing in a modern, airy courtroom featured podcaster Michael Peinovich, a burly white nationalist with cropped hair and closely trimmed beard, nervously shifting from one foot to the other as he spoke on his own behalf. Recalling a speech he gave expressing love for America, Europe and white people, Peinovich added as an aside: "Some people might find that offensive; I don't know why." A black US marshal, sitting nearby, remained expressionless.

Spencer was also expected to appear but instead drafted a lawyer at the last minute. He had previously released a video message in which he sought to portray himself as a victim of "lawfare", stating: "I'm under attack. And I need your help. Some of the biggest, baddest law firms in the country are suing me ... We shouldn't underestimate the challenge of this lawsuit and future ones like it. This is warfare by legal means, designed to be debilitating and consuming, regardless of the facts and regardless of the ultimate judgement."

Pleading for donations to cover his legal costs, Spencer added: "Lawfare like this will not stop with Charlottesville. Our adversaries don't just want to stop large public rallies; they will likely ultimately go after any expression of white identity, or really any expression that challenges hegemonic discourse."

...

White supremacists acknowledge that they are feeling the pain but remain defiant. Eli Mosley, 26, one of the defendants in the Charlottesville lawsuit, said the court system was being used to "bog down" the far-right. "Obviously it's an effective tactic: they have to use all this time and money to defend themselves."

...

Jeff Schoep, leader of the National Socialist Movement, described by the SPLC as "one of the largest explicitly Hitlerite groups in America", is also named in the Charlottesville action. "We consider it lawfare," he said, "specifically designed to drain the organisations of finances and keep us caught up in frivolous court cases. It's ridiculous. They don't have a legal leg to stand on."

...

As for Spencer, head of the far-right National Policy Institute, he was forced to cancel a speaking tour at university campuses in the face of fierce protests. He also complains that his PayPal and Stripe accounts have been suspended, curtailing his ability to do business online, and he has been kicked off Facebook.

"I became a household name, a kind of icon," he said. "And then the establishment started to attack."

Spencer, 40, who coined the term "alt-right" and advocates a whites only ethno-state, admitted that the movement has been rocked back on its heels since Charlottesville.

"I've been spending more time on the lawsuit than I have been writing so in a way, yes, that's a victory."
The Guardian continues:
...Roberta Kaplan, the attorney, drove down 4th Street on her way to court. It was a beautiful morning and the juxtaposition was sharp.

"It feels kind of topsy turvy," she said later in conference call. "On the one hand, life goes on and there's sunshine and people eating ice cream cones and, on the other hand, we were heading to court to talk about a conspiracy that led to one person's murder and the very severe injuries of our plaintiffs.

"I guess it's part of human nature to kind of live with those inconsistencies."
The full article can be read on The Guardian's website, or IFA's Twitter.