Guardian: Richard Spencer acted like gang boss, Charlottesville conspiracy trial hears
By: Integrity First For America News Coverage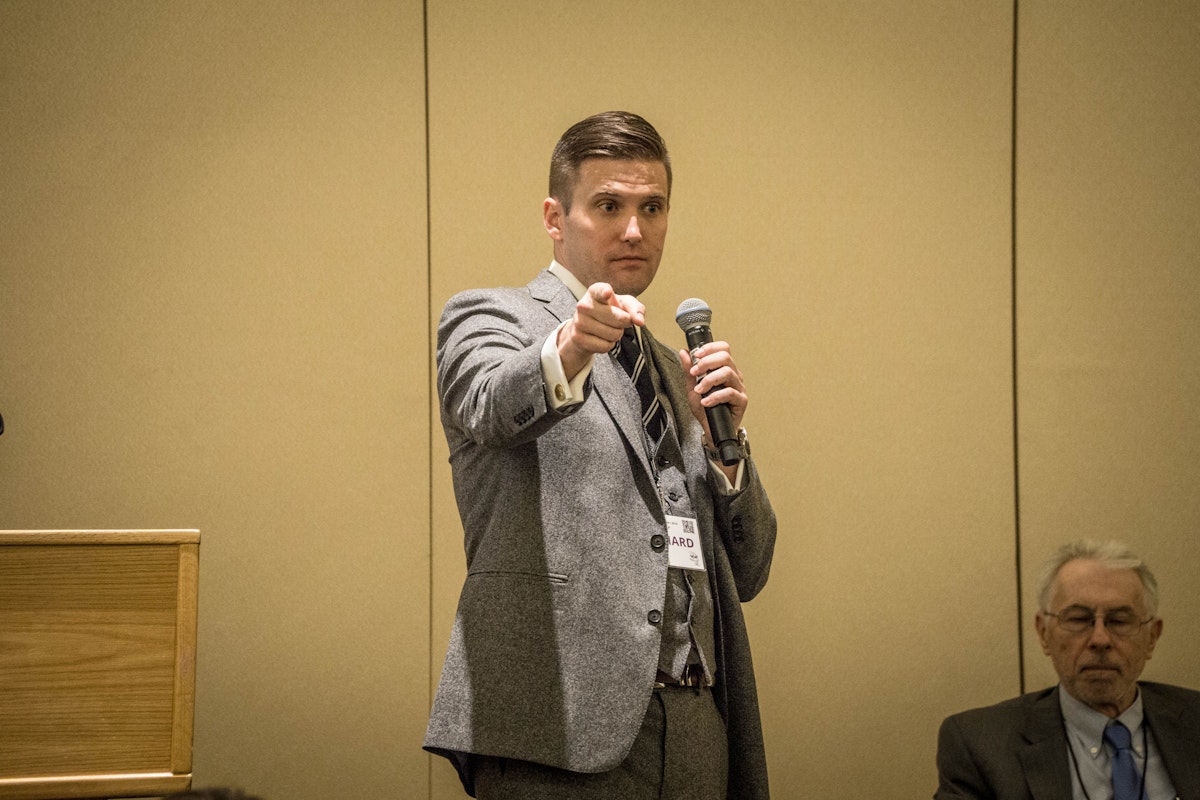 Richard Spencer | Wikimedia Commons
(May 24, 2018)—The Guardian reported on our Charlottesville case, Sines v. Kessler, following a marathon three-hour hearing. David Smith writes:
"The white nationalist Richard Spencer boasted 'we own these streets' during a conspiracy to commit racially motivated violence last summer in Charlottesville, Virginia, a court has heard.

On 11 August, neo-Nazis and other white nationalist supporters marched through the University of Virginia campus with torches, chanting racist abuse. A day later, as attendees of a rally clashed with counter-protesters in town, a car was driven into the crowd, killing 32-year-old activist Heather Heyer and injuring 19 others.

A civil lawsuit accuses 25 far-right individuals and groups of conspiring to commit the violence. At a federal courthouse in Charlottesville on Thursday, Judge Norman Moon heard arguments brought by 19 of them seeking to have the case thrown out, claiming they had a first amendment right to free expression and should not be held directly responsible for the bloodshed.

But Karen Dunn, an attorney representing 10 Virginia residents who brought the suit last October, told the court that, following the march with torches, Spencer declared to a crowd: 'We own these streets. We occupy these grounds.'

She argued this was an 'overt' claim for credit and 'sufficient to keep him in the case at the motion to dismiss stage', comparing Spencer to a drugs gang boss who says 'well done' to one of his foot soldiers.

Dunn added: 'The leaders in a conspiracy didn't always have their specific fingerprints on the conspiracy but they did organise it and they took credit for it after the fact.'"
Of co-lead attorney Roberta Kaplan's argument in court, The Guardian continues:
"Attorney Roberta Kaplan, also for the plaintiffs, told the court: 'We're talking about racially motivated violence as a result of a carefully coordinated conspiracy … What we allege is that armed groups of men wearing Nazi insignia, carrying weapons, marched around the synagogue not only chanting Nazi slogans but saying they would burn it down.'

She added that online communications had included discussing the legality of running someone over with a car as well as overtly racist statements such as: 'If you beat up a ni**er, it's not really beating someone.'"
The full article can be read on The Guardian's website.