IFA Executive Director Amy Spitalnick on CBS News
By: Integrity First For America News Coverage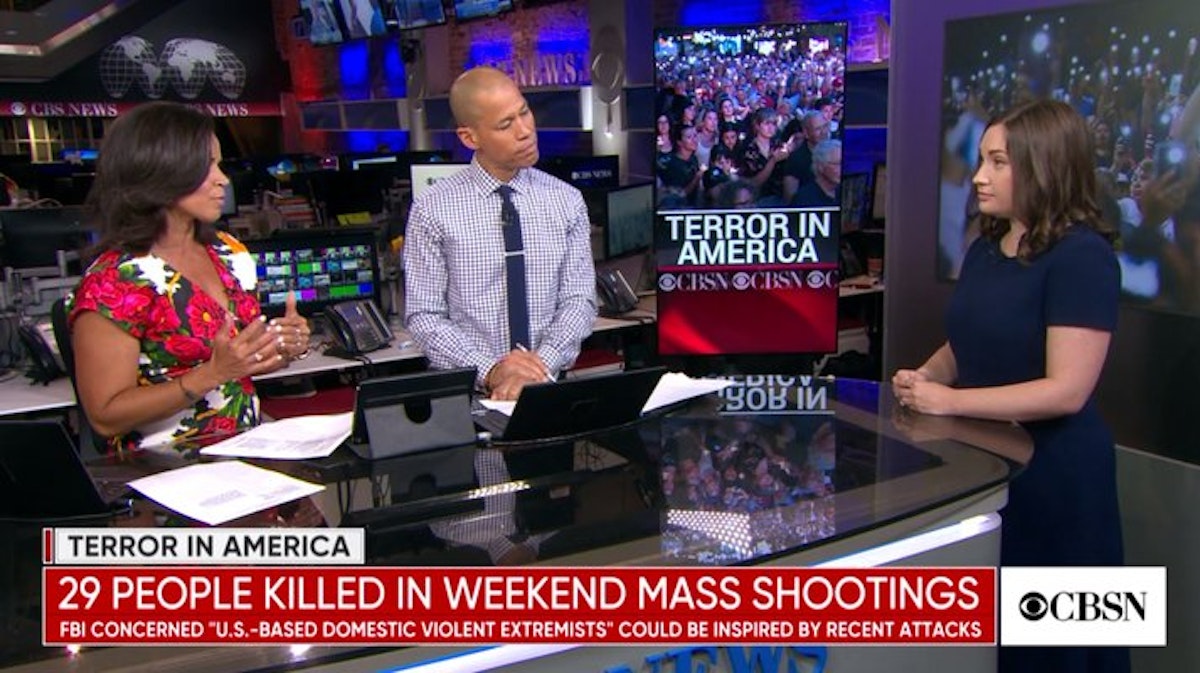 (August 5, 2019) IFA Executive Director Amy Spitalnick joined CBS News to discuss our Charlottesville case, the cycle of white nationalist violence, and the role of social media in these attacks.
There has been a cycle of this white nationalist violence that we've seen play out, not just in recent months, from El Paso and Christchurch and Poway, but all the way back to attacks like Charlottesville and Charleston… Each attack is used to inspire the next.
You can watch the full clip here.
You can stay updated on our case through Twitter and Facebook.