IFA on Richmond Rally: Charlottesville Should Have Served as a Wake-up Call
By: Integrity First For America Press Releases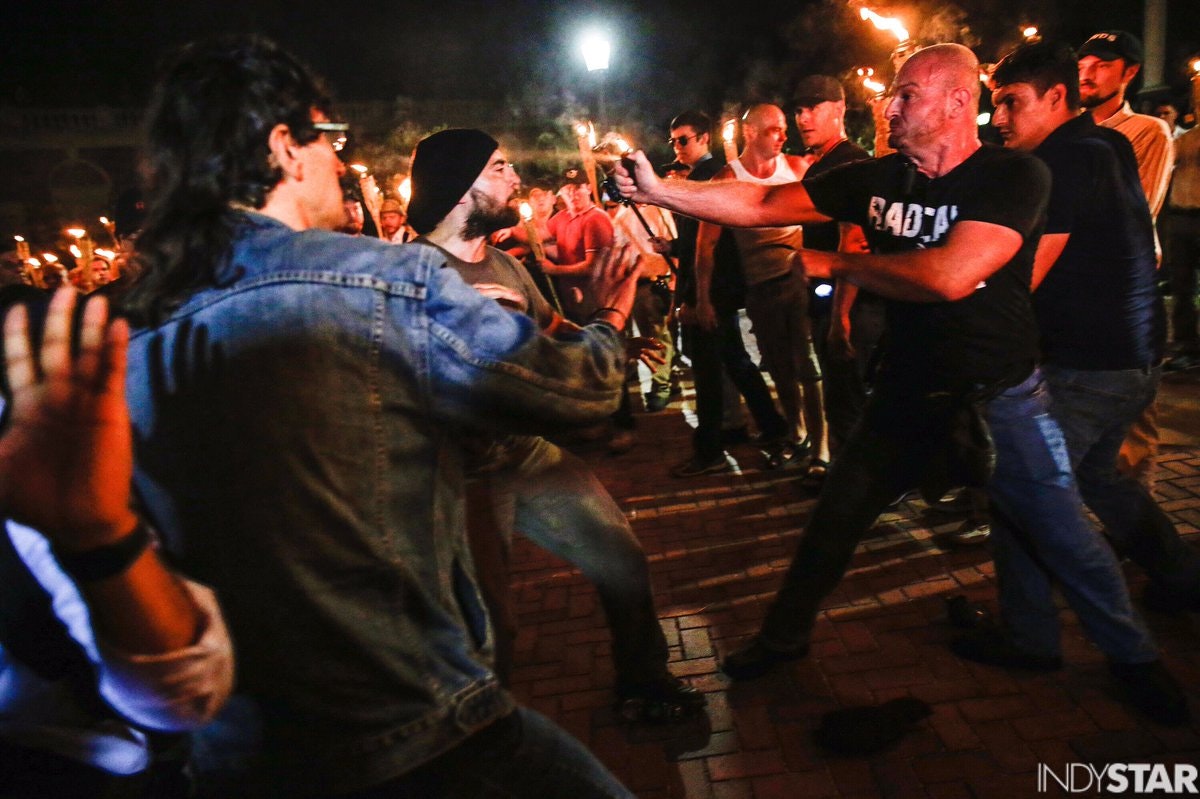 Integrity First for America Executive Director Amy Spitalnick released the following statement upon today's arrest of three neo-Nazis related to Monday's planned rally in Richmond:
"We now know that the 2017 Charlottesville violence was deliberate — planned for months in advance online, as our lawsuit details. And it wasn't an isolated incident but, rather, a flashpoint in the rise of these far-right extremist attacks. We're holding those responsible accountable in court.
"But Unite the Right should have also served as a wake-up call regarding how these neo-Nazis and white supremacists operate: the violence they often sow; the role of conspiracy theories and anti-government anarchism in their ideology (as we're seeing around Richmond); and how these so-called rallies can be used as cover for planned violent extremism.
"With today's arrests, and apparent credible threats of violence and extremist rhetoric in line with what was seen ahead of Charlottesville, it's critical that federal, state, and local authorities continue to take necessary steps to protect the Richmond community — and that those responsible for planning potential violence be fully held to account."
Sines v. Kessler — IFA's landmark federal lawsuit against the neo-Nazis, white supremacists, and hate groups responsible for the Charlottesville violence — is scheduled for trial in Charlottesville this October. It details a meticulously planned conspiracy that led to the weekend of bloodshed in August 2017. As detailed in the complaint, the defendants utilized Discord and other social media sites to plan the violence for months in advance — down to the details of which weapons to bring and whether they could claim self-defense if they drove over protesters with cars.

Plaintiffs are Charlottesville community members injured in the violence.

The two dozen defendants comprise the leadership of the white nationalist movement: Richard Spencer, Andrew Anglin, Christopher Cantwell, Jason Kessler, Identity Evropa, Vanguard America, and many of the other individuals and hate groups at the center of the recent rise in violent extremism. They are responsible for planning and executing the violence in Charlottesville — and, not surprisingly, also have connections to many other recent extremist attacks.
###
Integrity First for America (IFA) is a nonpartisan nonprofit organization dedicated to holding those accountable who threaten longstanding principles of our democracy—including our country's commitment to civil rights and equal justice. IFA is backing the landmark federal lawsuit against the two dozen neo-Nazis, white supremacists, and hate groups responsible for the August 2017 violence in Charlottesville. To learn more about the case, click here.