IFA's Charlottesville Plaintiffs File New Motion for Sanctions Against White Supremacist Group Vanguard America
By: Integrity First For America Press Releases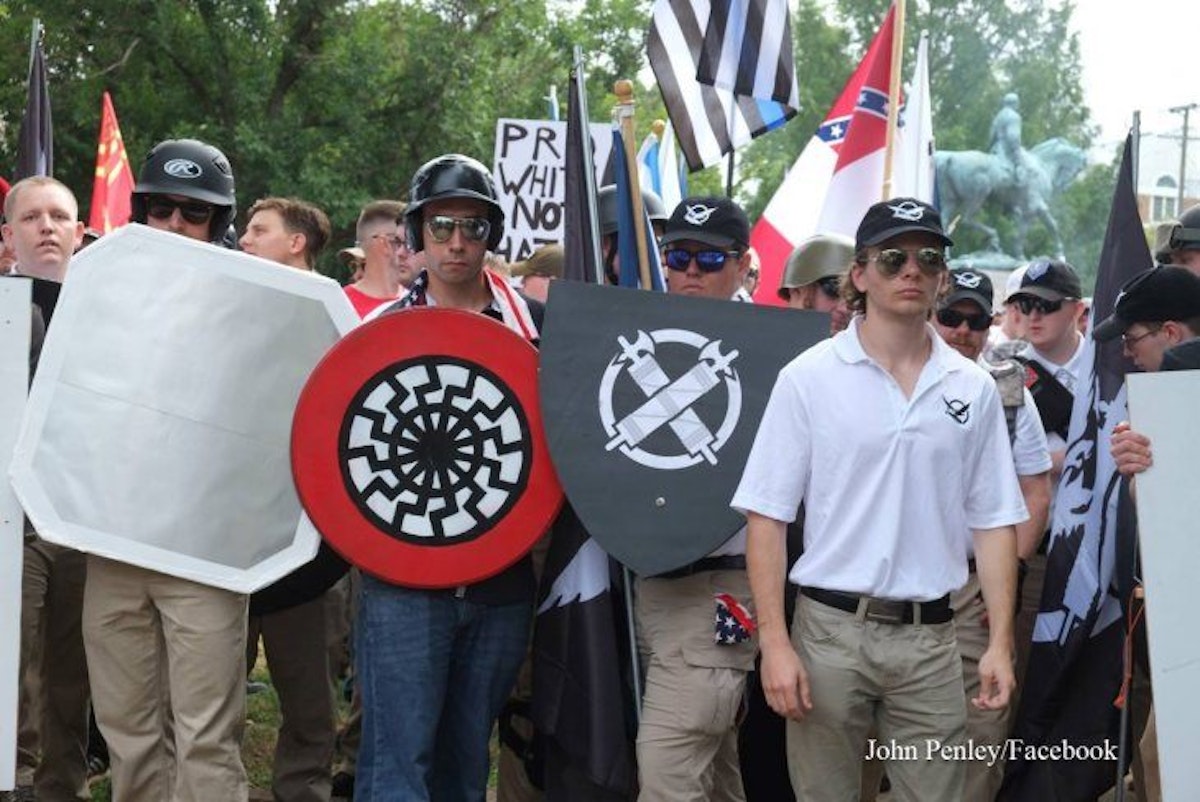 Vanguard America and Its Representatives Dillon Hopper and Thomas Ryan Rousseau Have Flagrantly Violated Discovery Orders and Systematically Destroyed Material Evidence in Sines v. Kessler
Vanguard America and Other Defendants Were Previously Sanctioned for Flouting Court Orders; Plaintiffs are Now Requesting Severe Sanctions, Including Adverse Inferences
CHARLOTTESVILLE – Plaintiffs in Sines v. Kessler – the landmark federal lawsuit backed by Integrity First for America against the neo-Nazis, white supremacists, and hate groups responsible for the Unite the Right violence – filed a new motion to sanction defendant Vanguard America, the hate group that served as one of the early architects of the August 2017 attack.
Today's motion details Vanguard's abject failure to comply with its discovery obligations in this litigation – failing to produce a single document over a nearly two year period, in flagrant contempt of numerous court orders. Since then, Vanguard has only belatedly produced a limited subset of irrelevant documents. Moreover, plaintiffs detail Vanguard's systemic spoliation of material evidence in the case, with the record revealing that Vanguard's representatives Dillon Ulysses Hopper and Thomas Ryan Rousseau engaged in the willful destruction of material evidence.
Hopper and Rousseau have admitted under oath that they currently possess relevant documents and electronic devices, which they nevertheless declined to produce or turn over to the third-party discovery vendor as required by court order. "As to their electronic devices, both Hopper and Rousseau testified that the key devices they utilized in connection with Unite the Right, including their mobile devices and Rousseau's desktop computer, have all miraculously been destroyed since the onset of this litigation," the motion states.
Additionally, in his deposition, Hopper conceded that he did not contact Vanguard members to inform of them of their duty to preserve documents and information; similarly, he failed to preserve his own electronic device, which is now inoperable and its data unrecoverable. What little substantive content was available from Hopper's other functional device only further confirms that Hopper has intentionally stonewalled discovery in bad faith; that he perjured himself throughout the discovery process; that he has engaged in the willful destruction of material evidence; and reveal his appalling level of contempt for both the court and this litigation as a whole.
At the same time, Rousseau testified that he generally programs his applications to automatically delete messages after a set period of time, in direct violation of the court's orders. Rousseau also testified that two of his electronic devices were conveniently destroyed since the onset of this litigation and are now definitively unavailable to the plaintiffs; for example, Rousseau stated that he had previously disposed of a desktop computer he utilized in connection with Unite the Right. The third-party discovery vendor has not received a single communication from Rousseau or his counsel, much less any of his electronic devices or social media credentials.
Vanguard has failed to meaningfully participate in discovery over a two-year period in violation of numerous court orders and despite the imposition of lesser sanctions. Such behavior alone justifies the imposition of severe sanctions.
The plaintiffs are asking the court to "instruct the jury that Vanguard chose to intentionally withhold its documents and that the jury may draw adverse inferences from that fact, including that Vanguard chose to withhold such documents because it was aware that such documents contained evidence that Defendant Vanguard conspired to plan racially-motivated violence at the Unite the Right. The record leaves little doubt that the imposition of this sanction is required in order to 'level[] the evidentiary playing field and . . . sanction[] [Vanguard's] improper conduct.'
The plaintiffs are a coalition of Charlottesville community members injured in the violence. They have repeatedly sought to hold the defendants accountable for their actions and discovery obligations. Trial is scheduled for October 2020.
"These defendants have tried every trick in the book to avoid accountability for the racist violence they brought to Charlottesville," said IFA Executive Director Amy Spitalnick. "Our plaintiffs are committed to bringing them to justice for their actions."
Other defendants have already faced significant sanctions for flouting discovery orders. In January, defendant Elliott Kline (aka Eli Mosley) was thrown in jail and sanctioned thousands of dollars; last year, the plaintiffs won sanctions against defendants Kline, Matthew Heimbach, Vanguard America, and Schoep.
###
Integrity First for America (IFA) is a nonpartisan nonprofit organization dedicated to holding those accountable who threaten longstanding principles of our democracy—including our country's commitment to civil rights and equal justice. IFA is backing the landmark federal lawsuit against the two dozen neo-Nazis, white supremacists, and hate groups responsible for the August 2017 violence in Charlottesville. Trial is scheduled for October 2020. To learn more about the case, click here.