IFA's Landmark Charlottesville Lawsuit Set For Trial This October - Holding Accountable Violent White Supremacists
By: Integrity First For America Press Releases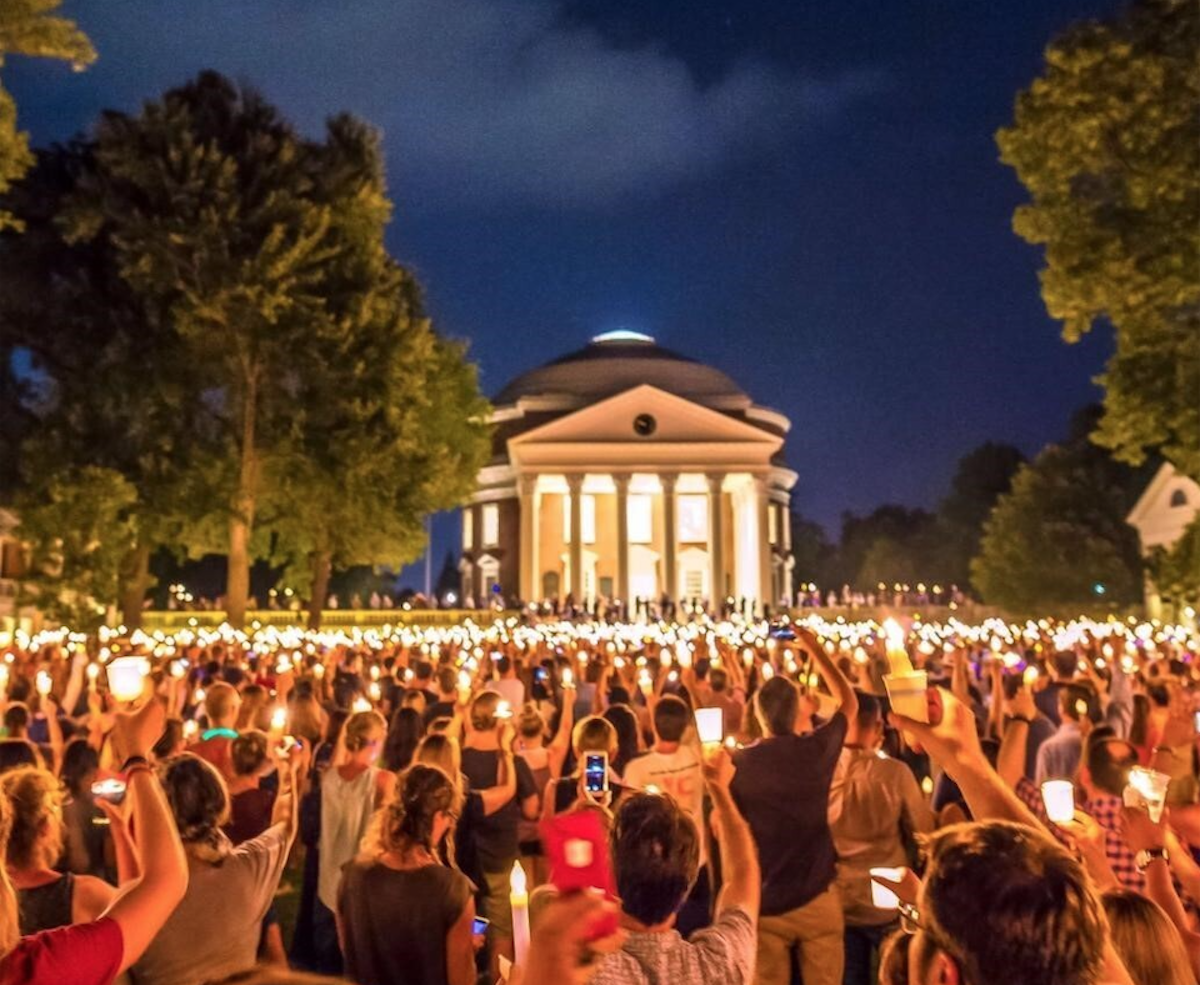 Photo: Casey Kilmartin
Sines v. Kessler Takes on the Neo-Nazis, White Supremacists, and Hate Groups Responsible for the August 2017 Attack, Bringing Them to Justice for their Racist, Violent Conspiracy
IFA's Case Already Has Major Financial, Legal, and Operational Impacts on the Leaders of this Violent Movement — "Crippling" Them and Providing a Model for Accountability at a Moment of Rising Extremism
CHARLOTTESVILLE — The landmark federal lawsuit backed by Integrity First for America against the neo-Nazis, white supremacists, and hate groups responsible for the Unite the Right violence will officially go to trial this October in federal court in Charlottesville, VA. This morning, Senior U.S. District Judge Norman Moon issued an order scheduling the trial for October 25 to November 19, 2021.
Sines v. Kessler details how Unite the Right was not a peaceful protest but, rather, a meticulously planned conspiracy to bring violence to Charlottesville in August 2017 – the result of months of online organizing, fueled by racism, antisemitism, homophobia, Islamophobia, xenophobia, and other forms of hate.
IFA's suit is the only current legal effort to take on the broader leadership of this violent movement. It's already had major financial, legal, and operational impacts on the defendants, with neo-Nazi Richard Spencer calling it "financially crippling" and others facing significant monetary and evidentiary sanctions and even jail time.
At a moment of rising far-right extremism, IFA's case provides a model for how to hold these extremists accountable and disrupt their ability to operate.
Defendants are two dozen prominent white supremacists, neo-Nazis, and hate groups responsible for planning, promoting, and executing the violence in Charlottesville — including Richard Spencer, Jason Kessler, Matthew Heimbach, Andrew Anglin, Christopher Cantwell, Elliott Kline, Vanguard America, Identity Evropa, League of the South, and more. A full list of the defendants is available here.
Plaintiffs are a coalition of Charlottesville community members injured in the violence while peacefully protesting the white supremacists who invaded their hometown — including Marcus Martin, Marissa Blair, Natalie Romero, and others injured in the car attack, as well as Reverend Seth Wispelwey and University of Virginia students like Elizabeth Sines. A list of the plaintiffs is available here.
"We're facing a growing crisis of far-right extremism – and those responsible have faced so little accountability," said Integrity First for America Executive Director Amy Spitalnick. "Our case uniquely takes on these white supremacists and neo-Nazis, holding them responsible for the racist violence they orchestrated in Charlottesville, while providing a model for accountability and validation that this legal strategy works. It's already had major impacts, crippling the leaders and groups at the center of this violent movement – and when our plaintiffs win large financial judgments at trial, it can truly bankrupt and dismantle these extremists and make clear the consequences for this violent hate."
###

Integrity First for America (IFA) is a nonpartisan nonprofit organization dedicated to holding those accountable who threaten longstanding principles of our democracy—including our country's commitment to civil rights and equal justice. IFA is backing the landmark federal lawsuit against the two dozen neo-Nazis, white supremacists, and hate groups responsible for the August 2017 violence in Charlottesville. To learn more about the case, click here.