IFA Statement on New Reports White Supremacists Planned to Weaponize Coronavirus
By: Integrity First For America Press Releases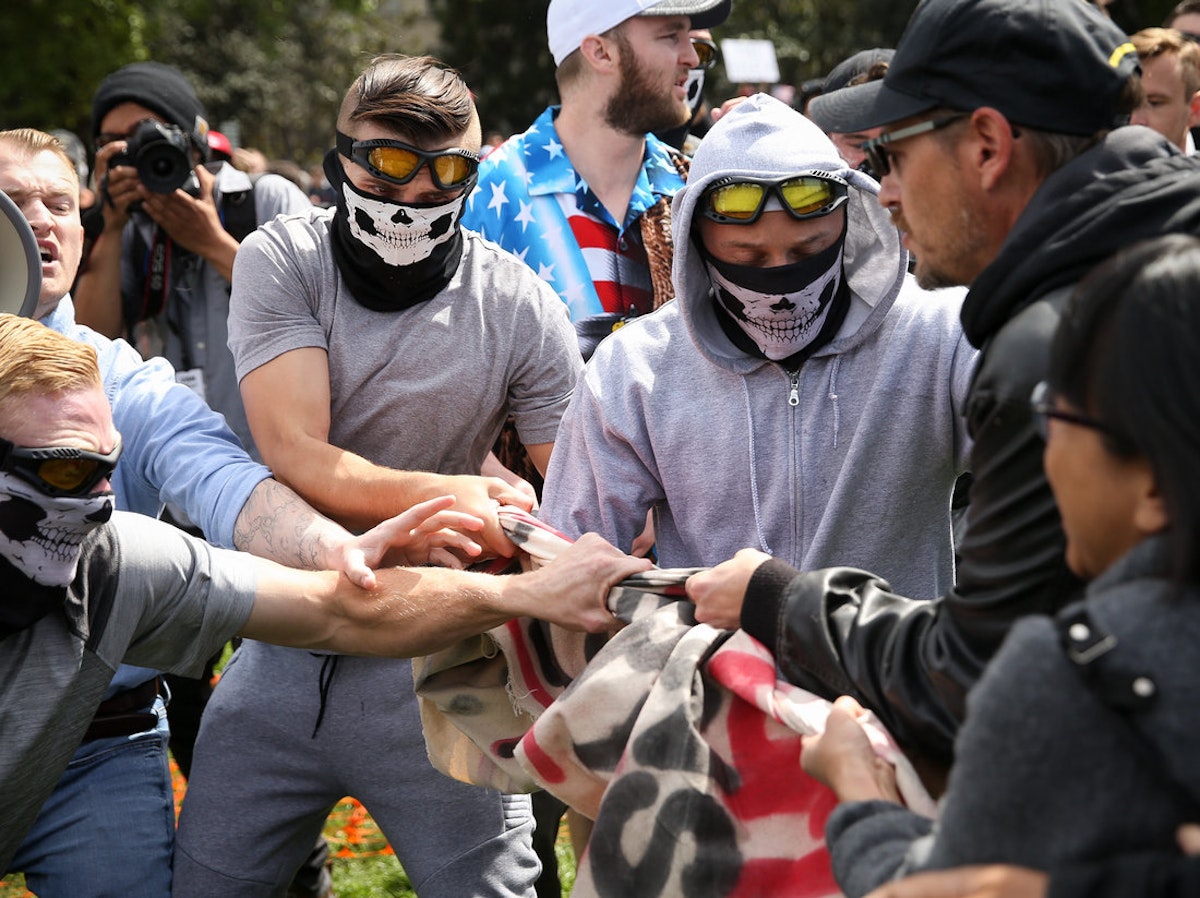 Elijah Nouvelage/Getty Images
The latest report only underscores how white supremacist terrorism remains one of the gravest threats to our national security – even and especially during a pandemic
NEW YORK – IFA Executive Director Amy Spitalnick released the following statement regarding reports detailing how white supremacists discussed plans to weaponize coronavirus by spreading it through bodily fluids and personal interactions:
"For those who have been following how these white supremacists operate, this report is horrifying – and totally unsurprising.
In communications on extremist hotbed Telegram, white supremacists discussed plans to use coronavirus as a bioweapon, targeting 'nonwhite' people and law enforcement.
This tracks a clear pattern.
In 2017, the defendants in our Charlottesville suit used Discord and other social media platforms to meticulously plan a weekend of violence, down to every last detail.
And over and over again since, we've faced a cycle of white supremacist violence in which social media has been coopted by these extremists to inspire and plan horrific, hate-fueled attacks – from Pittsburgh to Poway to El Paso and beyond.
This is their MO: utilize social media to inspire and promote violence, in whatever form it takes, in the furtherance of their vile agenda.
Today's news comes alongside a rise of anti-Semitic conspiracy theories related to the virus, heinous anti-Asian attacks, and extremists using this crisis to peddle disinformation and hate through podcasts and other platforms.
We're grateful that law enforcement identified this latest plan – and it only underscores the ways in which white supremacist terrorism remains one of the gravest threats to our national security, even and especially during a pandemic."
###
Integrity First for America (IFA) is a nonpartisan nonprofit organization dedicated to holding those accountable who threaten longstanding principles of our democracy—including our country's commitment to civil rights and equal justice. IFA is backing the landmark federal lawsuit against the two dozen neo-Nazis, white supremacists, and hate groups responsible for the August 2017 violence in Charlottesville. Trial is scheduled for October 2020. To learn more about the case, click here.