Nazi graffiti found on synagogue property
By: Integrity First for America Blog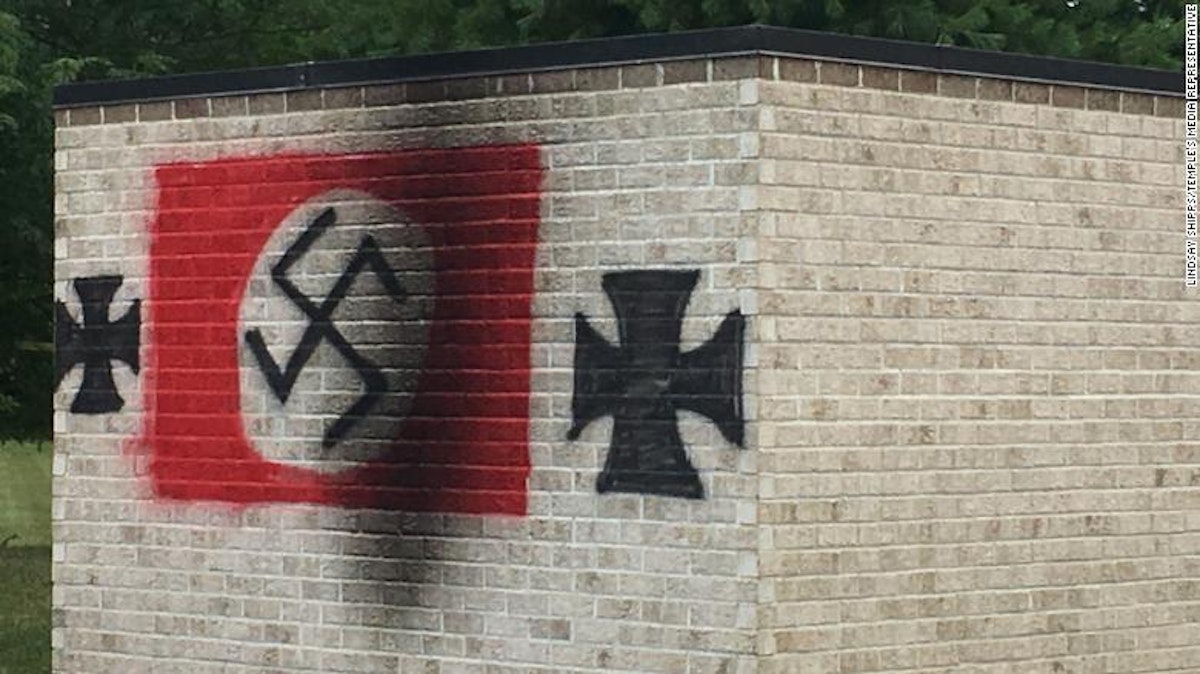 Graffiti on Carmel Temple Property
(July 29, 2018)—Nazi imagery, including a swastika, was recently discovered on the property of a synagogue in Carmel, Indiana. CNN reports:
Nazi images, including a swastika, were discovered Saturday morning painted on a structure that is part of a Jewish synagogue in Indiana, the temple said.

...

The synagogue has not been attacked before and has not received threats or harassing calls, said Lindsay Shipps, the temple's media representative.

Shabbat services were not delayed.
The temple reached out to local police, and an investigation is underway. Rabbi Benjamin Sendrow said,
"We are deeply disappointed in the horrific vandalism that occurred at our congregation. Intolerance, hatred and violent acts against Jews are significant realities today. The response to this heinous act affirms that America is collectively outraged at these hateful acts in our neighborhoods."
Rabbi Sendrow is right. Anti-Semitic hate crimes are an increasingly common threat to Jewish people in America today. In 2017, anti-Semitic incidents surged by nearly 60%, according to a report. For the first time in at least a decade, an anti-Semitic incident was reported in all 50 states.
If we fail to take a stand against white supremacy and anti-Semitism, these incidents will only increase. To learn more about what IFA is doing to combat the rising tide of hateful violence in the United States, visit our case page.