One Year After the Tree of Life Attack
By: Integrity First For America Blog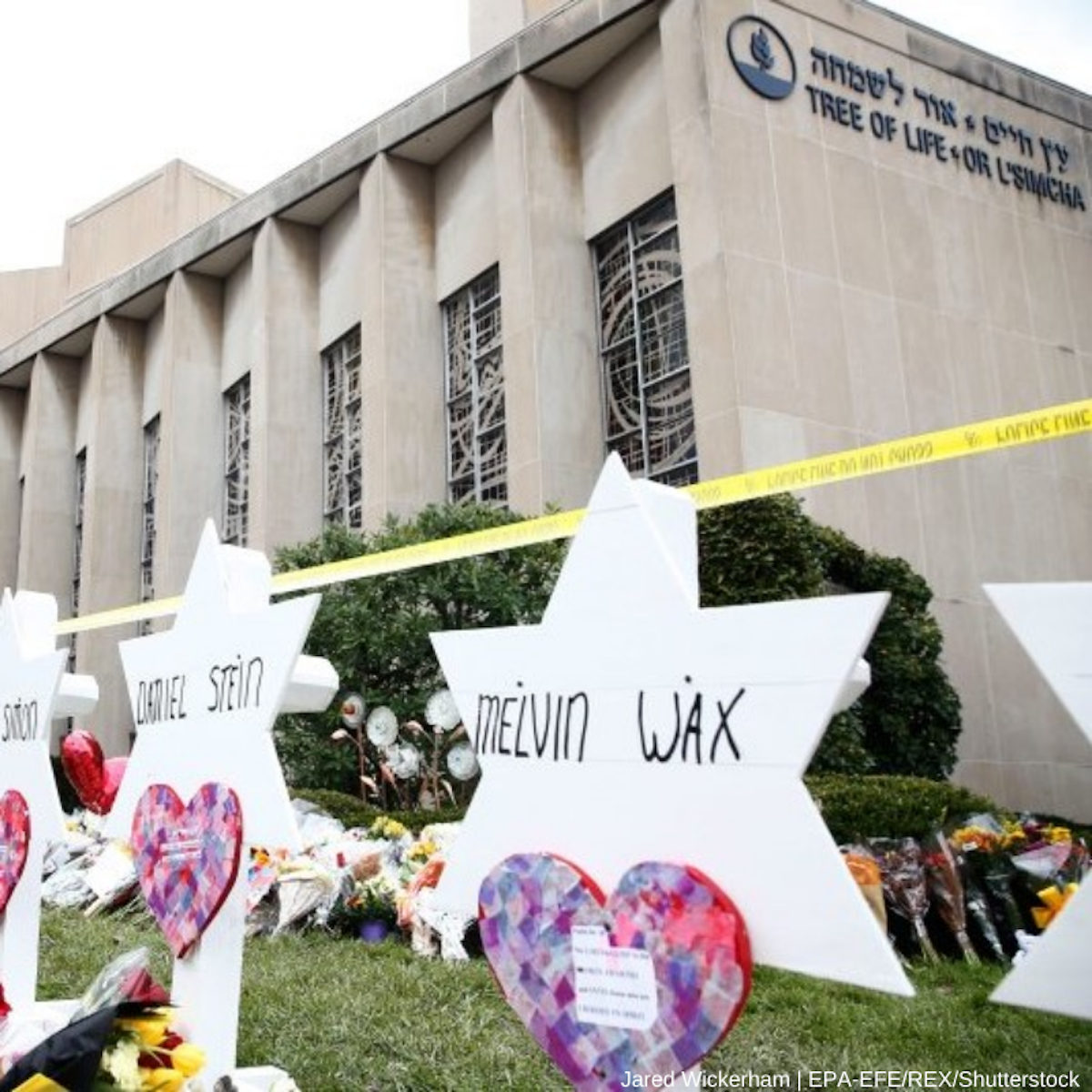 One year ago today, congregants were gathered for Shabbat services at Pittsburgh's Tree of Life synagogue, just as they did every Saturday morning – when a white supremacist burst in with a semiautomatic weapon, murdering 11 and injuring seven more.
One year later, we've only seen a devastating increase in these far-right attacks, from Poway to El Paso and beyond.
Pittsburgh was unique in many ways, marking the deadliest anti-Semitic attack in U.S. history.
But Pittsburgh was also part of a much larger cycle of white nationalist violence, reflecting the patterns we've seen all too clearly from one attack to the next.
This terrorist was inspired by anti-Semitic, xenophobic, and other far-right social media forums; he even communicated with the leaders of the Charlottesville violence before posting, "Screw your optics, I'm going in." He cited the Jewish community's support for refugees, adhering to the vile "Replacement Theory," which argues that whites are being replaced by "non-whites."
The pattern of these attacks is clear, and they're connected – with each meant to inspire the next.
At IFA, we're working to stop this cycle of violence, taking on the leadership of the white nationalist movement in court.
So as we mourn the 11 who were murdered one year ago simply because they were Jewish, we also recommit ourselves to fighting this growing crisis. You can help by using our Supporter Toolkit to share IFA's work with your networks, giving them a tangible way to join the fight.