Rolling Stone: Charlottesville Lawsuit Aims to Bleed Tiki Torch-Wielding White Nationalists Dry
By: Integrity First For America News Coverage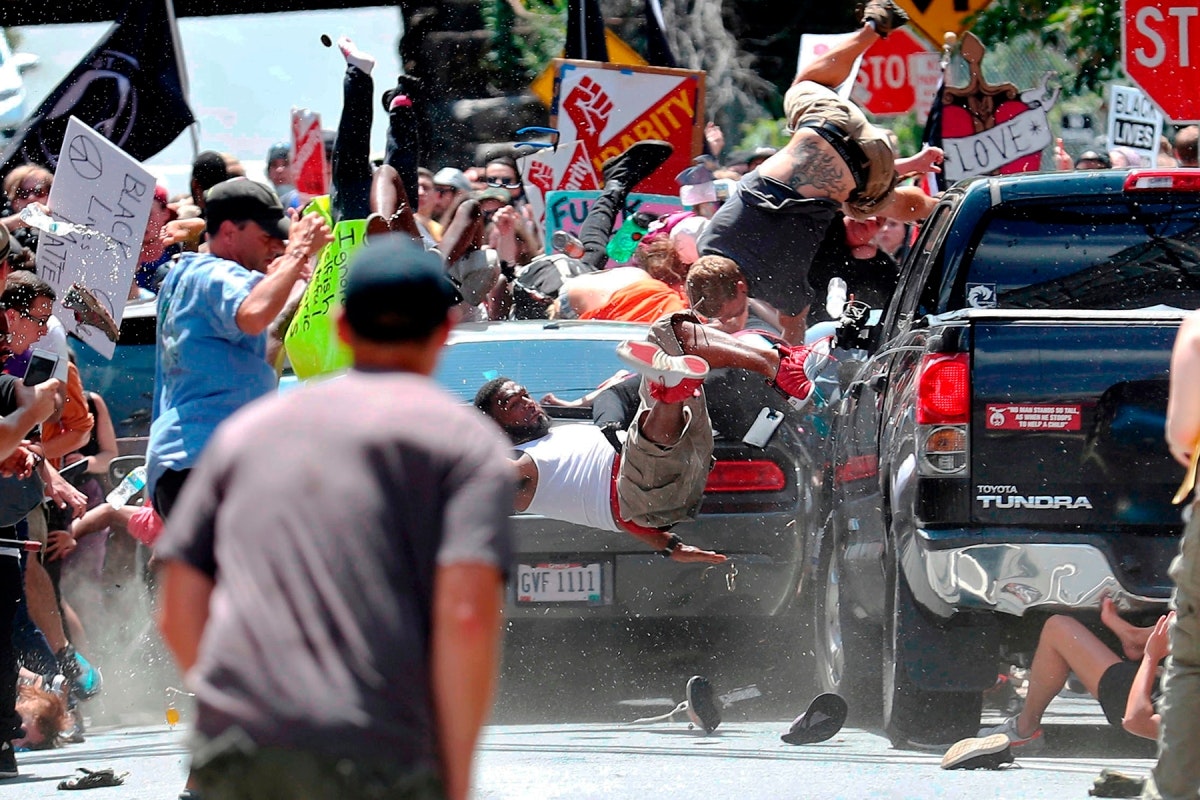 Ryan Kelly/The Daily Progress/AP
By Tessa Stuart, Rolling Stone. Read the full article here.
On August 12th, 2017, Marcus Martin and his then-fiancée Marissa Blair were in downtown Charlottesville with Blair's friend and co-worker Heather Heyer. They had spent the day at the edge of the skirmishes erupting around the Unite the Right rally before finding themselves in the middle of a throng of jubilant counterprotesters. That was the moment James Alex Fields plowed his Dodge Charger into the crowd at full speed, killing 32-year-old Heyer. Martin was able to push Blair out of the car's path before he was struck and launched into the air, breaking a leg and an ankle. (That's him in the photo above, frozen in midair after hitting the trunk of Fields' sedan, in the Pulitzer Prize-winning photo of the horrific event.)
Natalie Romero, a University of Virginia undergrad, had her skull fractured in the car attack. Rev. Seth Wispelwey was shoved and screamed at and spit on by white supremacists while he stood, arms linked with other clergy, in a counterprotest earlier that day. Devin Willis and Elizabeth Sinnes, students at UVA, were confronted on campus by tiki-torch-wielding racists chanting "Jews will not replace us" the night prior.
Martin, Blair, Romero, Wispelwey, Willis, and Sines are among the nine plaintiffs suing some of the most notorious white nationalist leaders in the country in a long-delayed civil trial set to begin October 25th. "These were all people who were very grievously injured — physically and, of course, emotionally," says Amy Spitalnick, executive director of Integrity First for America (IFA), the civil rights nonprofit behind the lawsuit. "Many of us remember the sounds and the images [from Charlottesville]. I'm not sure as many people remember that there were actual human beings surrounded and trapped and beaten by these Nazis."
Continue reading at rollingstone.com