This Moment
By: Integrity First For America Blog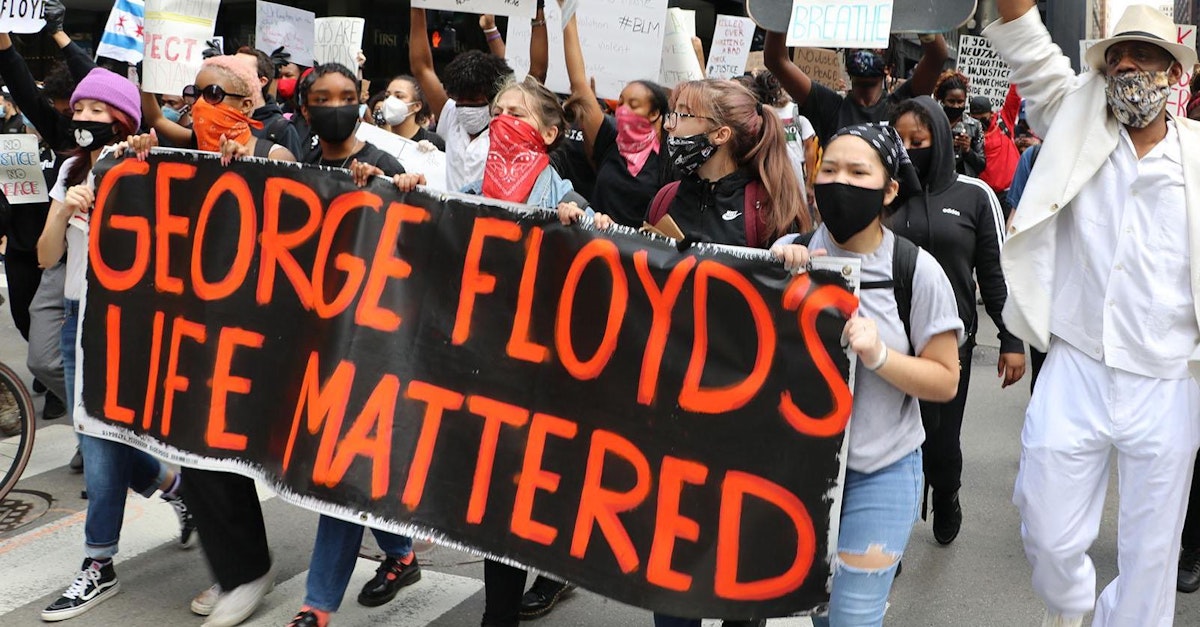 (Evan Garcia / WTTW News)
Like you, we're angry and heartbroken.

We know that there is nothing we can say that truly does justice to the horror of this moment and the experiences of Black people in this country each and every day.

But there is something we have an obligation to do: recommit to taking on, and taking down, the systems of white supremacy that continue to poison this country.

The murders of George Floyd, Breonna Taylor, Ahmaud Arbery, Tony McDade, and so many others are the tragic and unsurprising results of a racist and broken system — the same system that fueled Charlottesville, Charleston, and the litany of other white supremacist attacks.

At IFA, our Charlottesville case provides one of many — many — necessary ways to begin to change these systems, taking on the leaders and hate groups at the center of the violent white supremacist movement.

Sadly, we already see these extremists trying to exploit this moment to further spread their hate and violence.

Armed extremists are showing up to protests and urging a "boogaloo" — their code for a second civil war. Some are encouraging acts of violence against Black protesters in order to spark a "race war."
At the same time, neo-Nazi "accelerationists" — who seek to speed the collapse of society through violence — are urging terror attacks on synagogues and infrastructure during the protests, noting that police, firefighters, and paramedics are spread thin.
Most recently, the white supremacist group Identity Evropa was responsible for a viral tweet in which they posed as "antifa" and urged violence during the protests. Identity Evropa is a defendant in our lawsuit for their central role orchestrating the violence in Charlottesville.

This only affirms the importance of this fight. We're so grateful to have you with us.
-Amy Spitalnick
Executive Director
Integrity First for America