WATCH: IFA Joins Atlanta Allies for a Conversation on White Supremacy & Accountability
By: Integrity First For America Blog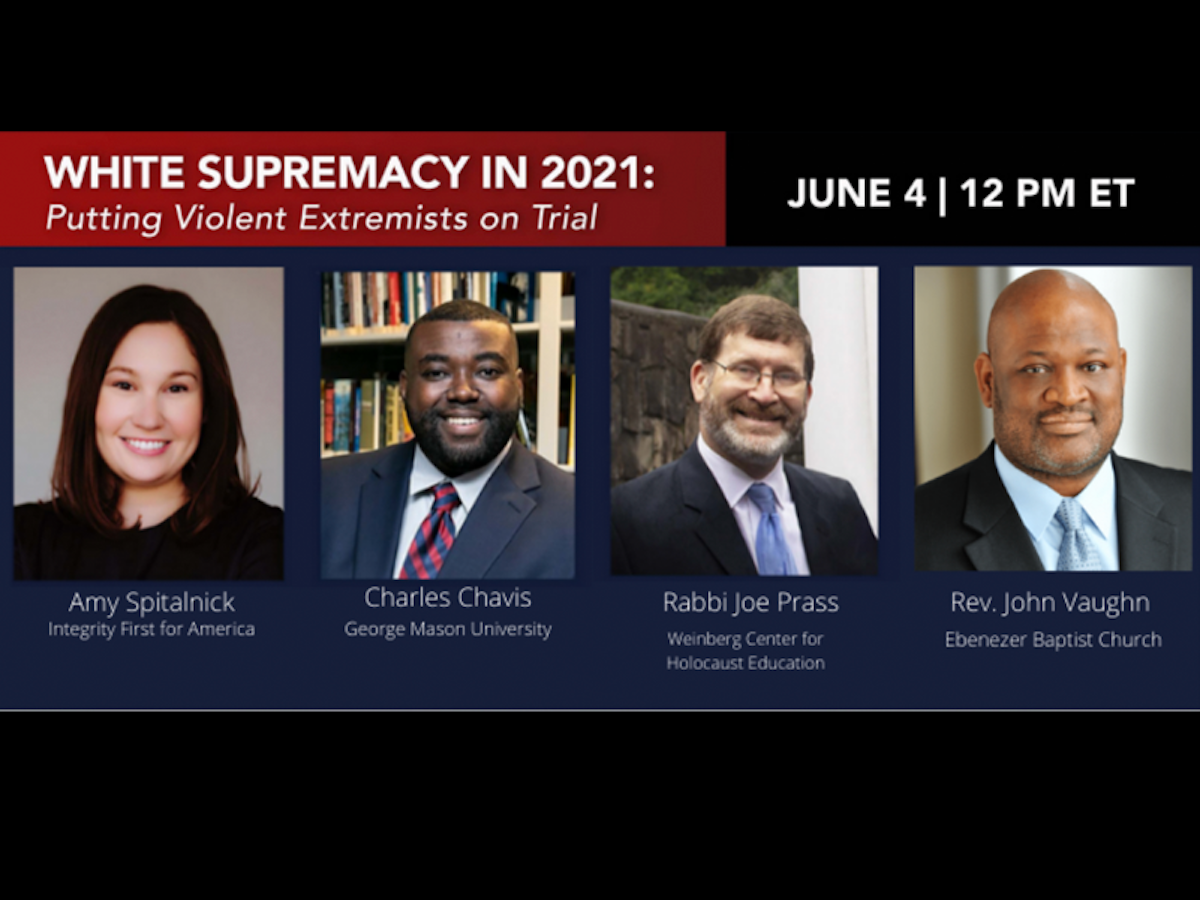 On June 4, 2021, IFA hosted an event with allies in Atlanta on the history of racial violence in America and how our Charlottesville lawsuit could serve as a model for holding accountable the forces of violent hate and white supremacy.
Speakers included:
Amy Spitalnick, the Executive Director of the organization behind the lawsuit, Integrity First for America
Dr. Charles Chavis, Assistant Professor of Conflict Resolution and History and the Founder and Director of the John Mitchell Jr. Program for History Justice and Race at George Mason University
Rabbi Joe Prass, Director of the Weinberg Center for Holocaust Education
Jay Silverberg, President of the Southern Jewish Historical Society
Reverend John Vaughn, the Executive Pastor at Ebenezer Baptist Church
Professor Phyllis Leffler of the University of Virginia moderated the discussion, which was cosponsored by: The Breman Museum, the National Center for Civil and Human Rights, Ebenezer Baptist Church, the Southern Jewish Historical Society, Atlanta Jews of Color Council, and the JCRC of Atlanta.