White Supremacy in 2021: Putting Violent Extremists on Trial - Virtual Event with Central Synagogue
By: Integrity First For America Blog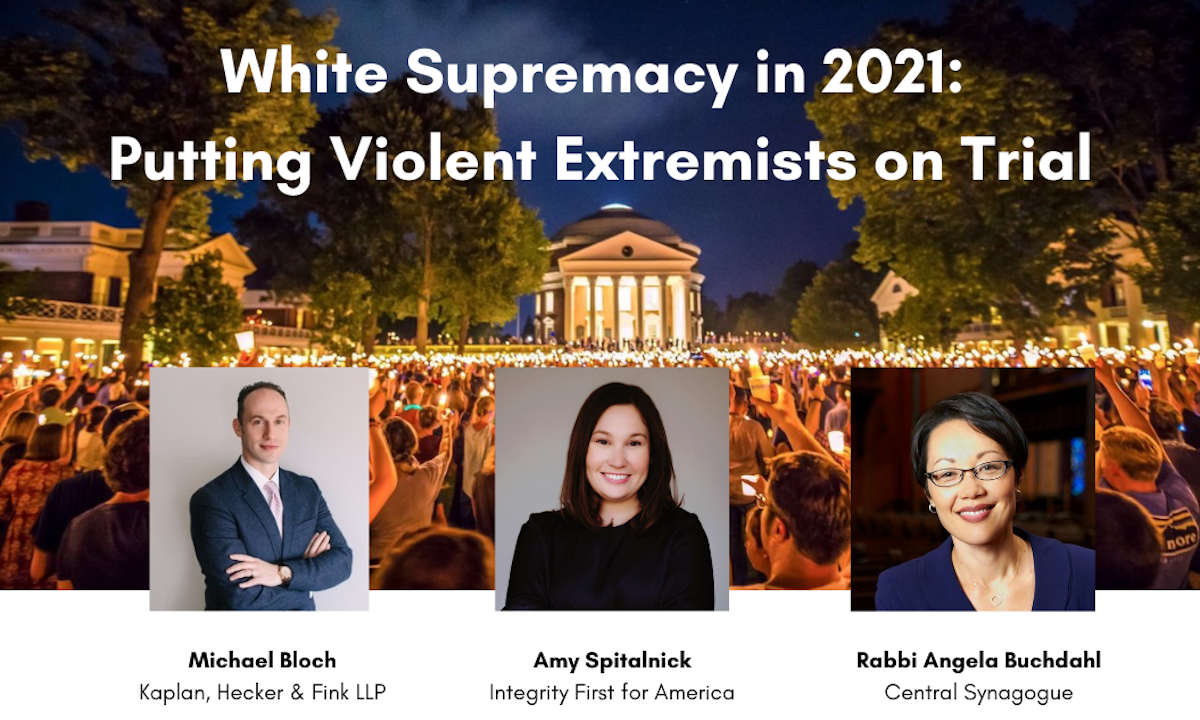 On April 15th, 2021, Integrity First for America's Amy Spitalnick, lead attorney Michael Bloch, and Central Synagogue's Rabbi Angela Buchdahl discussed our Charlottesville lawsuit and the fight against white supremacy and far-right extremism.
We are grateful to Imam Tahir Kukaj for joining us for such a meaningful program.
From the Charlottesville attack to the Capitol insurrection to the shootings targeting the Asian American community in Georgia, our country is facing a horrific rise in far-right extremism and racist violence. But we have the tools to fight back.