Charlottesville Plaintiffs Move for Sanctions Against White Supremacist Group Vanguard America
By: Integrity First for America Press Releases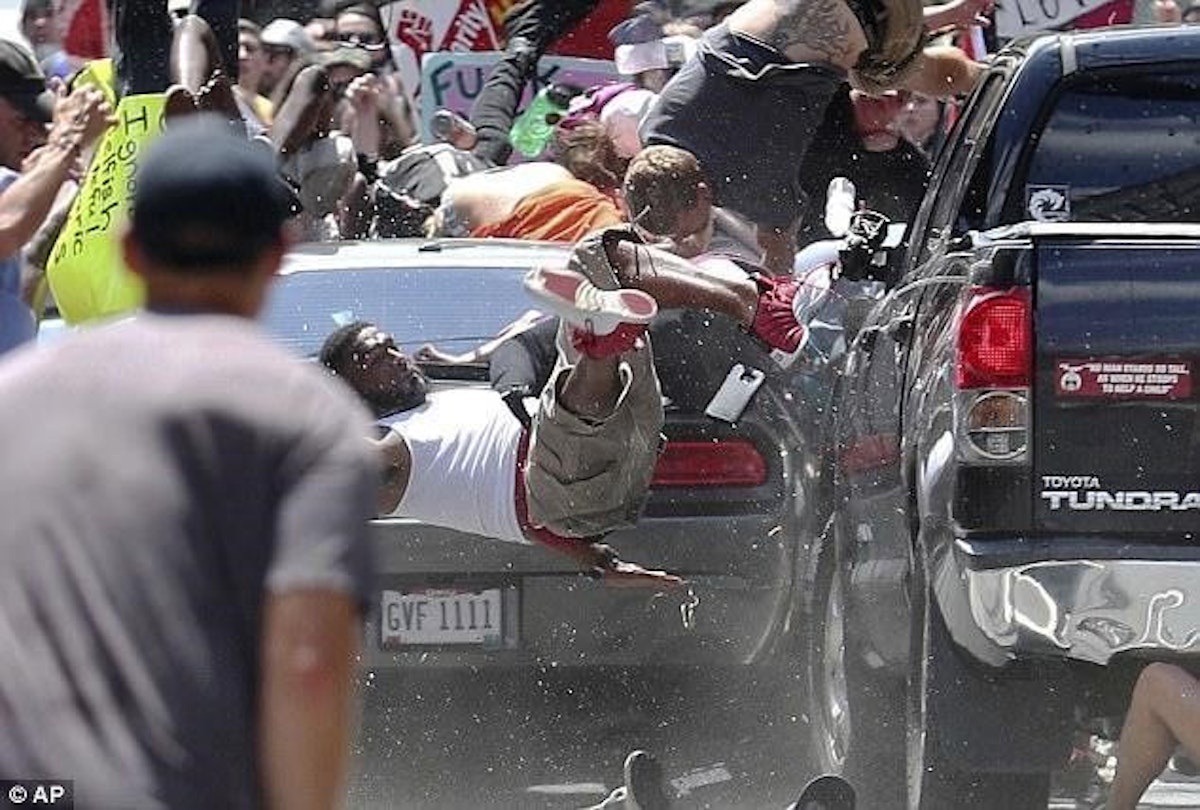 Integrity First for America Suit Details How Vanguard America Was a Primary Organizer of the Charlottesville Violence -- Working in Lockstep with Defendant James Fields, Jr., Who Wore VA's Uniform
Vanguard America Has So Flagrantly Violated Court-Ordered Discovery Obligations that its Own Lawyer Concedes: "Vanguard is a Problem"
CHARLOTTESVILLE -- Today, Integrity First for America ("IFA") announced that the plaintiffs in Sines v. Kessler filed a motion for sanctions against Vanguard America ("VA") for its total non-compliance with court-ordered discovery obligations. The lawsuit, which is supported by IFA, alleges that Vanguard America and two dozen other neo-Nazi, white supremacist, and hate group defendants conspired to commit racially-motivated violence during the August 2017 "Unite the Right" rally in Charlottesville.
VA represented in sworn interrogatory responses that it communicated about the events at issue on VA member desktop computers or mobile devices -- yet VA has not produced a single electronic device. The group has also failed to disclose on sworn certifications multiple social media accounts that are believed to have been used to communicate about the events in Charlottesville.

After VA's own lawyer conceded that the organization "is a problem," the court issued an order to show cause, affording VA 14 days to demonstrate "why it should not be held in contempt of court for its failure to obey Fed. R. Civ. P. 37(b)(2)(A)(vii)." In response, VA's attorney refused to defend VA's misconduct, stating, "I have not received any information, as of April 3, 2019, indicating compliance with pending Court orders or showing cause why compliance should be excused."

Today's motion for sanctions argues that VA's non-compliance is in bad faith; that there is substantial circumstantial evidence that VA conspired to commit racially-motivated violence and coordinated with defendant James Fields, Jr.; and that VA is attempting to withhold evidence of their communications, which the plaintiffs believe would corroborate the circumstantial evidence.
"Here we are again: another day, another Defendant flouting discovery obligations. But VA's abject defiance of all Court orders and processes sets it apart from the other non-compliant Defendants: VA's own lawyer finds its conduct in discovery indefensible. Counsel for VA said it best: 'Vanguard is a problem'," the filing states. "As a primary organizer of the events in Charlottesville, and the Defendant who marched in lockstep with James Fields on August 12 up to the moment he drove his car through a crowd of people, VA has the most to lose in this case, and therefore the most to hide."

Click here to read the full filing.
"Unfortunately, Defendants' contempt for the legal process, the Court, and its rulings has become all too familiar. But Vanguard America surely leads the pack in disobedience, presumably because the evidence we have sought from them would have shown their connections to convicted murderer James Fields (who marched with them and wore their uniform on August 12) and thus the breadth of the conspiracy that led to violence and death in Charlottesville," said co-lead counsel Roberta Kaplan. "Plaintiffs, however, will not be deterred — we will continue to pursue all legal remedies to hold each and every Defendant accountable for the harm they inflicted on our clients and the city of Charlottesville."
"Refusing to comply with Court orders does not make your underlying behavior look more lawful," said co-lead counsel Karen Dunn. "The judge and ultimately the jury will see a pattern of violating the law and ignoring legal process. That tends not to be a winning strategy."
"Vanguard America was a key organizer of the violence in Charlottesville, orchestrating a racially-motivated conspiracy that claimed Heather Heyer's life and injured countless others," said IFA Executive Director Amy Spitalnick. "This suit is about ensuring that Vanguard America -- and the broader violent white nationalist infrastructure responsible for Charlottesville -- are held to account. Our plaintiffs will continue to fight to ensure that Vanguard America and the other defendants pay for their actions, no matter how many times the defendants seek to undermine the judicial process."
Last week, plaintiffs filed a motion for sanctions against defendants Matthew Heimbach and Elliott Kline (aka Eli Mosley).
###