ThinkProgress: White supremacists behind violent Charlottesville rally face lawsuit with major implications
By: Integrity First for America News Coverage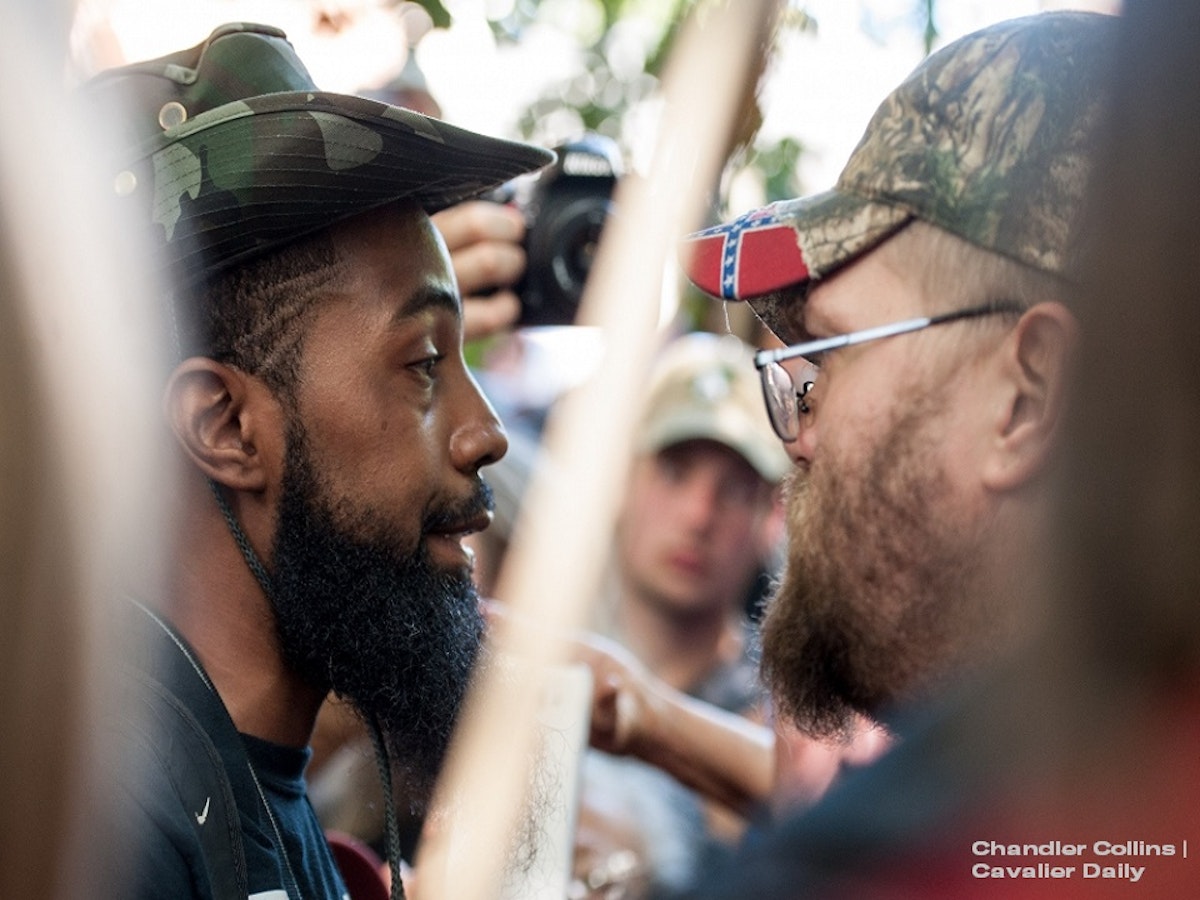 (May 24, 2018)—ThinkProgress covered our Charlottesville suit, Sines v. Kessler, after U.S. District Judge Norman K. Moon held a three-hour hearing to determine whether or not to dismiss the case. Reporter Casey Michel writes:
Hearings began on Thursday in a lawsuit targeting the white supremacist organizers and agitators behind the violence at last year's "Unite the Right" rally in Charlottesville, Virginia. A federal judge heard arguments from a number of the [25] defendants named in the lawsuit, as well as co-counsels representing the numerous plaintiffs.

The lawsuit, first filed last October and amended in January, is the broadest legal action against the white supremacists who helped lead last year's rally, where a white supremacist killed Heather Heyer and injured nearly two dozen others with his car. Some 26 defendants are named in total, making it arguably the most notable — and comprehensive — lawsuit filed against white supremacist in years.

It's also one that, according to the plaintiffs' lawyers, is off to a strong start.

"The judge spent a long time reviewing the papers — he had read up, he was engaged, he was paying attention, he asked intelligent, smart questions that got to a lot of the core issues," said Robbie Kaplan, one of the lead attorneys bringing the case on behalf of Integrity First for America. "When you're litigating a big case like this, that's exactly what you want from a judge, and that's exactly what we got today in court."
On the strategy of lead attorneys Roberta Kaplan and Karen Dunn, ThinkProgress continues:
Among the evidence discussed at the arguments Thursday, Kaplan and her co-counsel Karen Dunn presented a series of communications and images of the alleged planning that took place before the rally.

"They were talking about weaponry, violence, running over protesters, what are the best brands of mace," Kaplan said on a conference call after the hearings. "This was not some loving, peaceful flower-in." Added Dunn: "And they were talking specifically about how [they] make this appear as if it's self-defense." The topics the white supremacists discussed before the rally included "how to make their weapons not seem like weapons for offense, but be weapons for defense," Dunn said.

The attorneys also presented a chart depicting how the numerous defendants related to one another, with Dunn noting the similarities to a drug ring conspiracy. "That's an apt comparison," she said. Kaplan added that it was conspiracy "the likes of which we've never seen."
The full article can be found on ThinkProgress' website. Follow IFA's Twitter page for more case updates.