Federal Court Grants Evidentiary Sanctions Against Neo-Nazi Defendant Robert "Azzmador" Ray In IFA's Charlottesville Suit
By: Integrity First For America Press Releases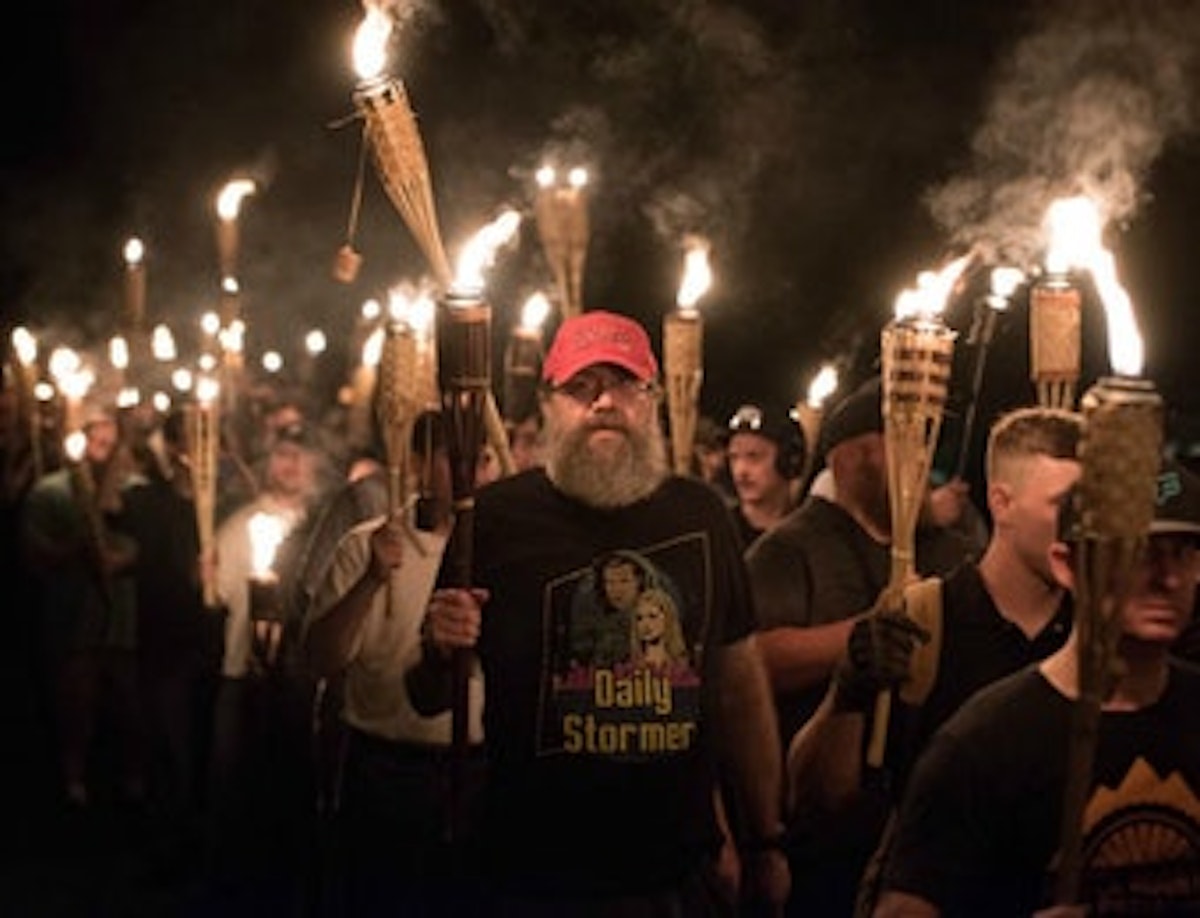 Today's Order is the Second Time Plaintiffs Have Won Adverse Inferences Against the Defendants
Ray Was Previously Found in Contempt of Court and a Bench Warrant is Out for his Arrest
Trial is Scheduled for October in IFA's Landmark Lawsuit, Which Alleges a Racially-Motivated Violent Conspiracy in Violation of the Ku Klux Klan Act
CHARLOTTESVILLE – Today, a federal judge granted plaintiffs' motion for evidentiary sanctions against neo-Nazi leader Robert "Azzmador" Ray in Sines v. Kessler – the landmark federal lawsuit backed by Integrity First for America against the neo-Nazis, white supremacists, and hate groups responsible for the Unite the Right violence in Charlottesville.
These sanctions – known as adverse inferences – are a type of evidentiary sanction for the spoliation or withholding of evidence. In today's order, U.S. Magistrate Judge Joel C. Hoppe of the Western District of Virginia granted plaintiffs' request for a permissive adverse inference instruction against Ray, finding that "plaintiffs produced clear and convincing evidence that Ray intentionally withheld requested discovery knowing that it was relevant to an issue in the case." Plaintiffs will now submit their proposed language to the District Judge to inform jury instructions.
Trial is scheduled for October 2021 in Charlottesville. The lawsuit seeks to hold accountable two dozen white supremacist leaders and hate groups for their racially-motived violent conspiracy under the Ku Klux Klan Act of 1871 and other federal and state laws.
Plaintiffs previously won adverse inferences against neo-Nazi defendant Elliott Kline (aka Eli Mosley). The jury will be instructed to treat as an established fact that Kline "entered into an agreement with one or more co-conspirators" to commit racially-motivated violence in Charlottesville, among other facts.
As plaintiffs detailed, Ray has flagrantly violated multiple court orders and failed to appear at three noticed (including two court ordered) depositions. In the fall, the court found Ray in contempt of court and issued a bench warrant for his arrest. In today's order, the court notes that "Ray is still absent from the case and proceeding in total disregard of court orders."
"The defendants have tried every trick in the book to avoid accountability for the racist violence they brought to Charlottesville, but we are committed to ensuring they face justice," said Integrity First for America Executive Director Amy Spitalnick. "Our plaintiffs have now won adverse inferences against two defendants – which will have enormous impacts at trial this fall, and serves as a testament to how egregiously the defendants have flouted court orders."
Ray played a crucial role in the Unite the Right violence over August 11 and 12, 2017. IFA's lawsuit details how Ray and his fellow defendants meticulously planned the violence for months in advance, including via the social media platform Discord. At the time of Unite the Right, Ray was a writer for the Daily Stormer, which was the most visited and influential hate site on the internet.
Through articles posted on the Daily Stormer, Ray promoted and facilitated the events in Charlottesville in advance of August 2017, including instructing followers to bring tiki torches, pepper spray, and shields. Ray was an active participant on Discord, telling others in advance of the events that he would "be there gassing these people," referring to counter-protesters, and that Unite the Right was "a war, not a party."
During the violent weekend itself, Ray marched in the torch march on August 11, 2017, and, as he later openly admitted, used pepper spray to attack counter-protesters. Among extensive evidence detailed in the complaint, Ray shouted, "The heat here is nothing compared to what you're going to get in the ovens!" while counter-protesters were violently attacked on the University of Virginia campus. The following day, August 12, 2017, Ray took a lead role in directing the action; carried a banner that read, "Gas the k*kes, race war now!"; and later celebrated the violence as a success for the white supremacist movement.
The plaintiffs are a coalition of Charlottesville community members injured in the violence. They have repeatedly sought to hold Ray and his co-defendants accountable for their actions and discovery obligations.
###
Integrity First for America (IFA) is a nonpartisan nonprofit organization dedicated to holding those accountable who threaten longstanding principles of our democracy—including our country's commitment to civil rights and equal justice. IFA is backing the landmark federal lawsuit against the two dozen neo-Nazis, white supremacists, and hate groups responsible for the August 2017 violence in Charlottesville. Trial is scheduled for October 2021. To learn more about the case, click here.