March Newsletter
By: Amy Spitalnick Blog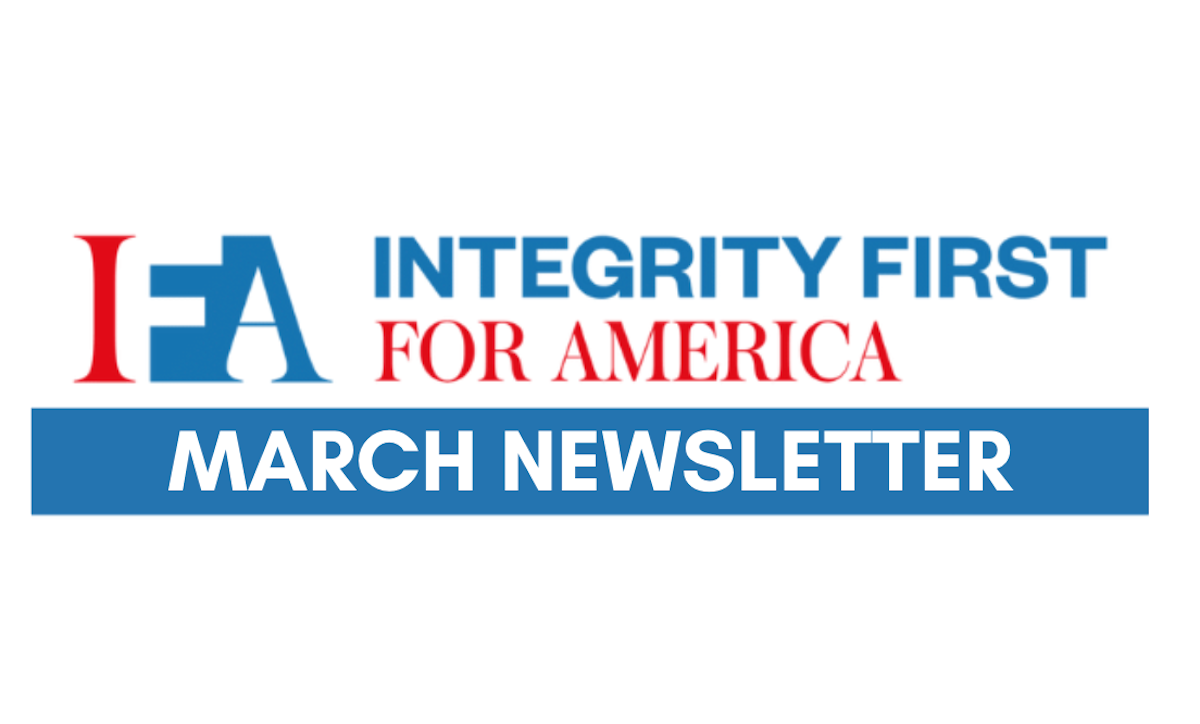 March 2021
1. Plaintiffs Win Evidentiary Sanctions Against Robert "Azzmador" Ray and Vanguard America
Ray flagrantly violated multiple court orders and failed to appear at three depositions, while Vanguard America and its representatives refused to produce and preserve evidence. Our plaintiffs previously won major financial penalties against Vanguard and a bench warrant for Ray's arrest.
They now face these evidentiary sanctions, known as adverse inferences—a huge win that will have significant impacts at trial this fall.
This follows the evidentiary sanctions we won against neo-Nazi defendant Elliott Kline in November, establishing as fact that Kline conspired to commit racially motivated violence in Charlottesville.
2. Violence and Hate Crimes Against the Asian American Community
This month, eight people were killed in Georgia during shootings at three massage parlors. Six of the victims were Asian women—following a horrific surge in anti-Asian hate crimes and violence amid the coronavirus pandemic.
Stop AAPI Hate released new statistics that found over 3,800 anti-Asian racist incidents over the past year, with the vast majority targeting women. It's important to be clear: anti-Asian hate is deeply intertwined with misogyny and white supremacy.

While the pandemic may be new, this hate is rooted in an age-old bigotry against the Asian community that has been a central part of our country's history—and we all have a duty to stand up against this violent hate.
3. The Aftermath of the U.S. Capitol Attack
With each passing day it's more and more clear how the Capitol insurrection followed the Charlottesville playbook. A new indictment states that over 60 people participated in an encrypted messaging channel for Proud Boys that was created before the Capitol insurrection.
This is yet another parallel with the Charlottesville violence, which was planned in private Discord chats. I wrote about these connections in this JTA News op-ed, with our lead attorneys Roberta Kaplan and Karen Dunn.
The threat of extremism remains—and it's growing, underscoring the importance of accountability. Officials have warned that the Capitol attack could fuel extremist recruitment for years. Another report found that more than 200 militia pages and groups on Facebook are still organizing, recruiting, and promoting violence more than two months after the insurrection at the Capitol.
4. IFA Virtual Events
This month, we hosted and joined a number of virtual programs with partners and communities across the country. Here are a few highlights:
In Minneapolis, I joined lead counsel Roberta Kaplan and Rabbi Michael Adam Latz of Shir Tikvah for a conversation on our lawsuit and the fight against white supremacy. Reverend Jia Starr Brown and Pastor DeWayne Davis also offered their poignant reflections.
With the Men of Reform Judaism and the RAC, we discussed the horrific rise in far-right extremism and racist violence our country is facing—from the Charlottesville attack to the Capitol insurrection to the shootings in Atlanta—with lead counsel Roberta Kaplan and Yolanda Savage-Narva.
I also joined Patriotic Millionaires for their Power and Money in America conference to discuss violent white supremacy as one of the oldest forms of power—and how it directly undermines our democracy. You can check out my remarks here.
Interested in joining an upcoming IFA event?
On Thursday, April 8th at 7pm ET, we're joining the Beacon Hebrew Alliance and Professor Taneisha N. Means of Vassar College, featuring special musical guest Dar Williams!
On Thursday, April 15th at 7pm ET, I'll be joined by Roberta Kaplan and Rabbi Angela Buchdahl for a conversation hosted by Central Synagogue:
Visit the upcoming events page on our website for more on our April virtual programs.
As we approach trial in Charlottesville this fall, we're so grateful for your ongoing support in our fight to take on the leaders and hate groups at the center of the violent white supremacist movement.